Grand Hall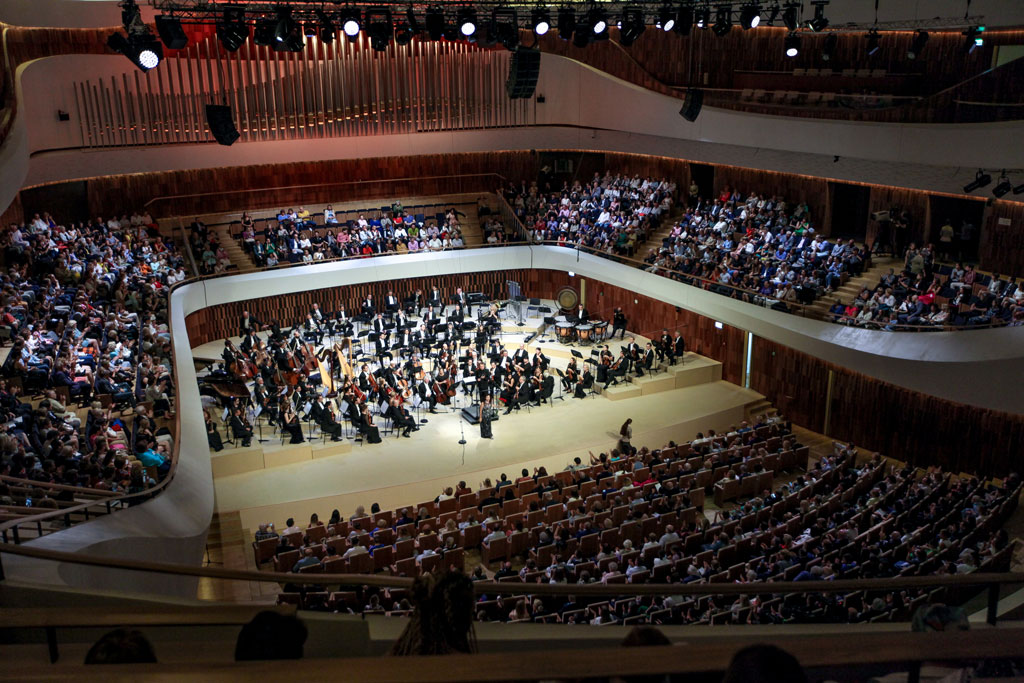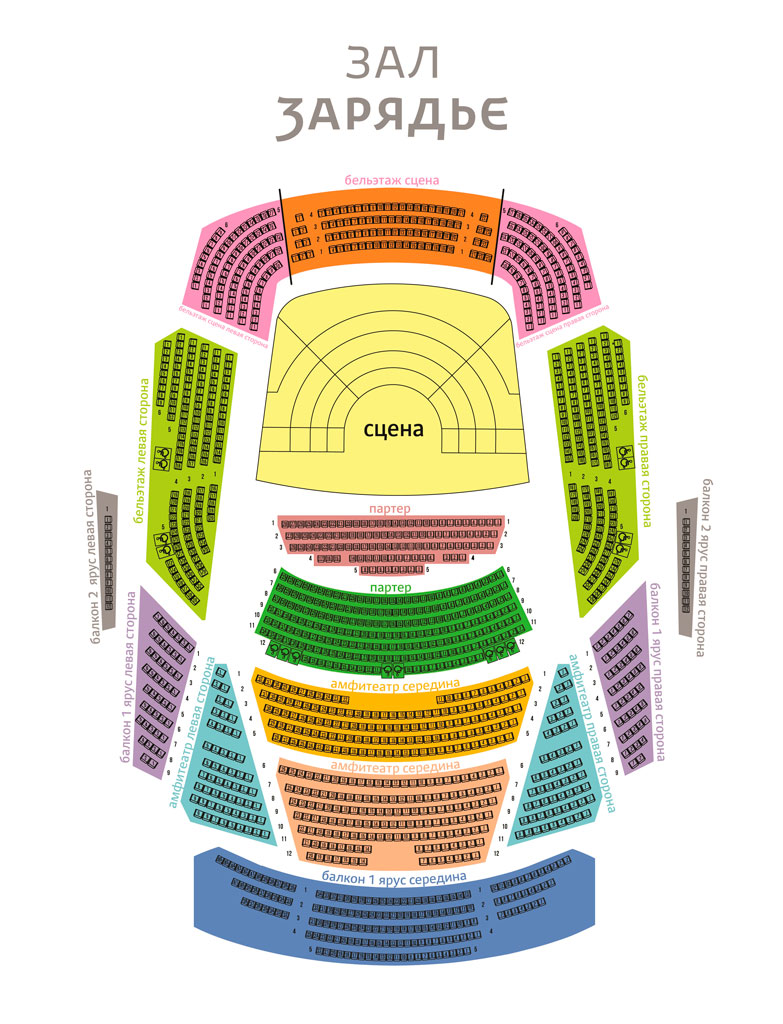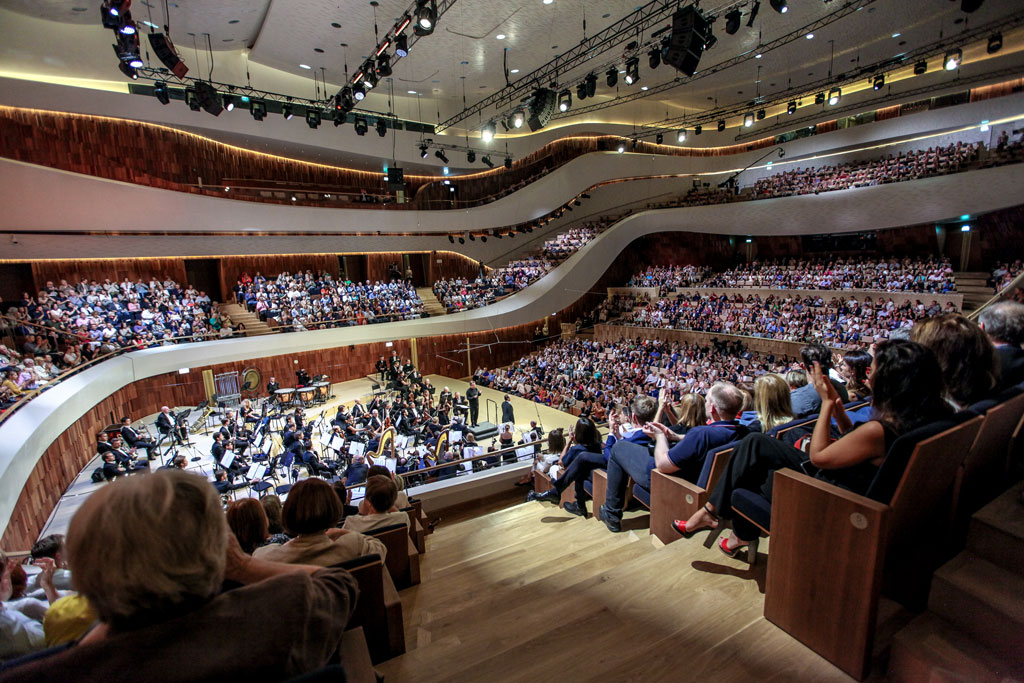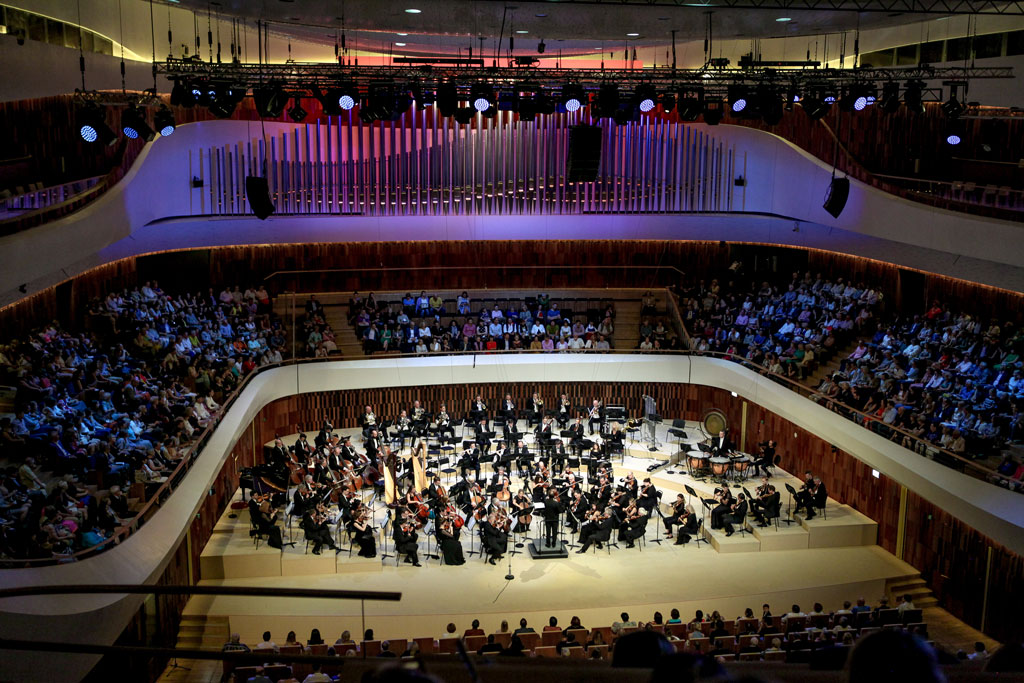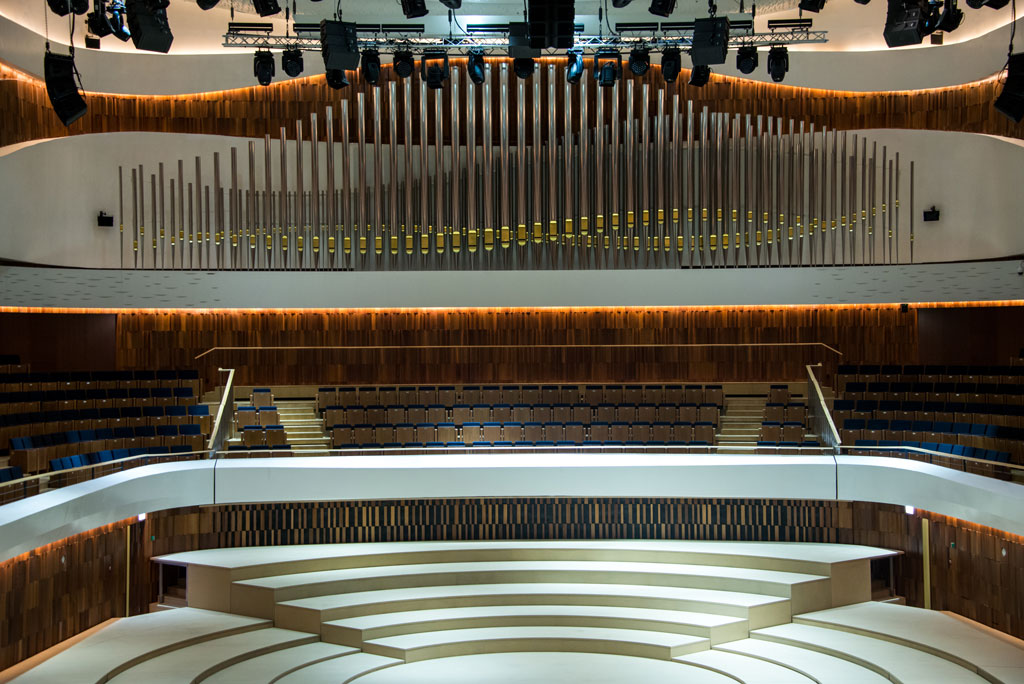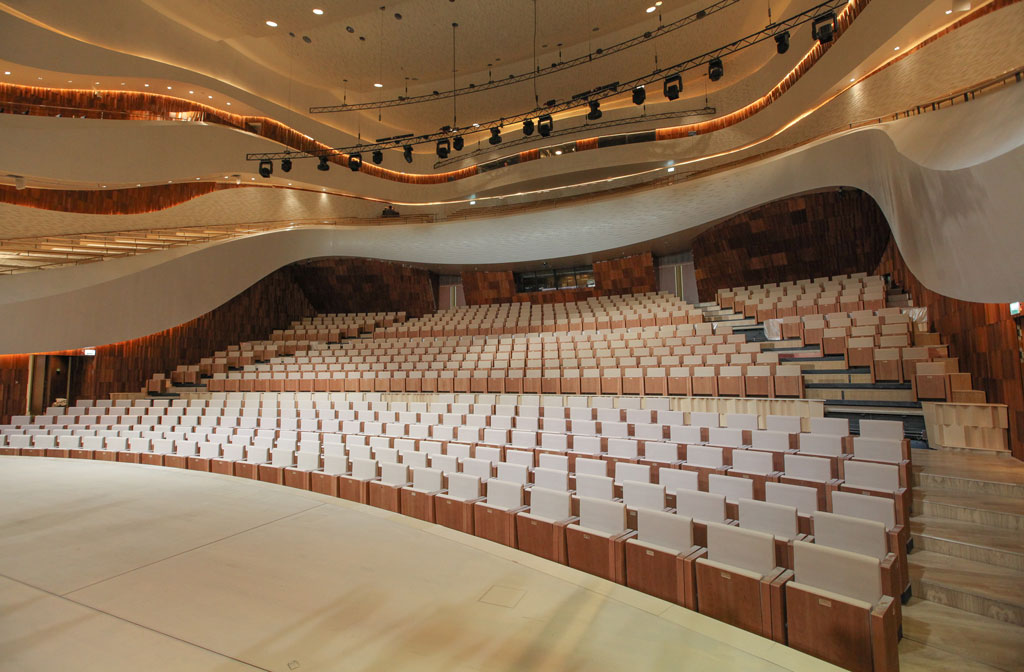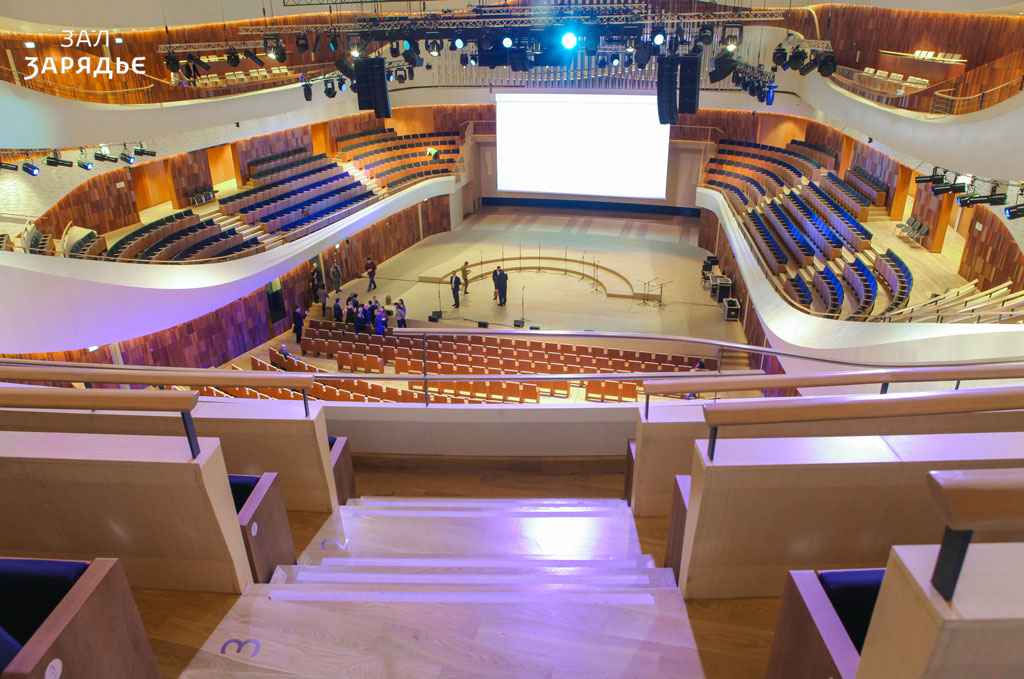 Transformer hall. Modern dynamic mechanisms provide adaptation of the stage space and auditorium to any kind of show.
The room has circle acoustic sitting pattern, and the number of visitors depends on stage shape and scenery.
Siting capacity: 1 531 seats (+ 16 places for visitors with wheelchairs).
When special screen design is used, or complicated scenery, number of seats with full view reduces to 1 287.
Stage
The Grand Hall stage is equipped with 23 lifting and lowering platrorms, with maximum height of rising of each being 1,5 meters, and maximum load is 200 kg/ м².
Stage square – 325,6 square meters
Height from stage to ceiling – 15 m
Width – 17-21 м m (the stage is in the shape of trapeze, with the small side to the back)
Stage depth – 16 м

The depth can be increased for the expense of orchestra pit that can be transformed and become an extension of proscenium. With the orchestra pit raised, the depth of the stage is 23 m.
For exit on stage, there are 4 doors leading to the left and right artists' foyer.
Chamber Hall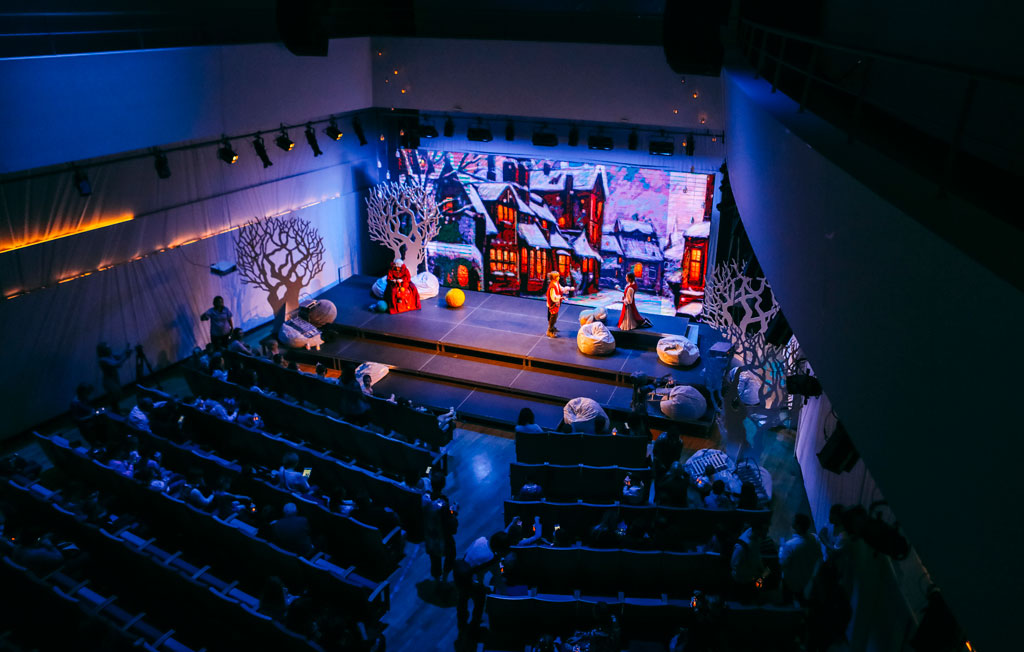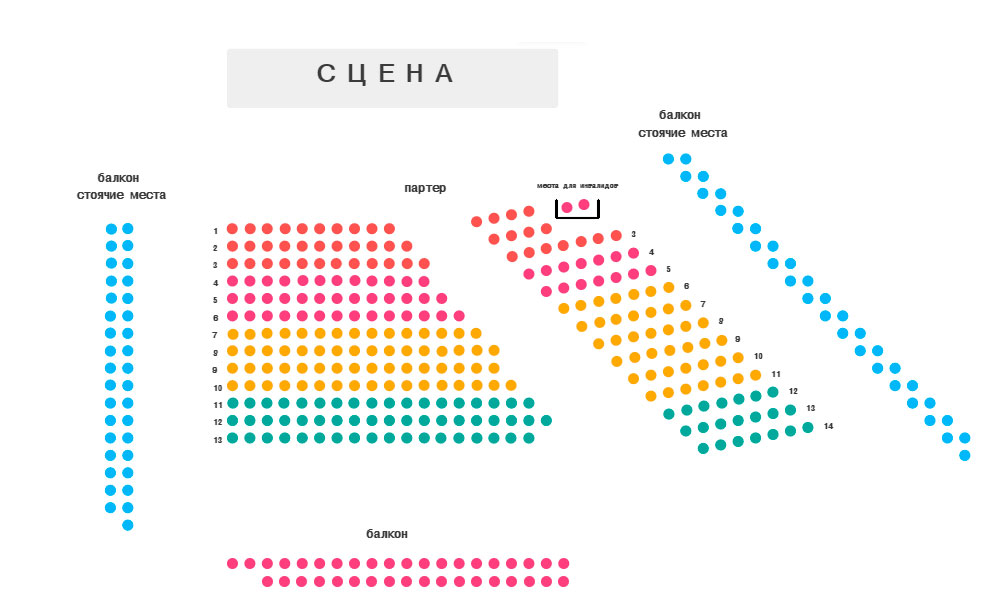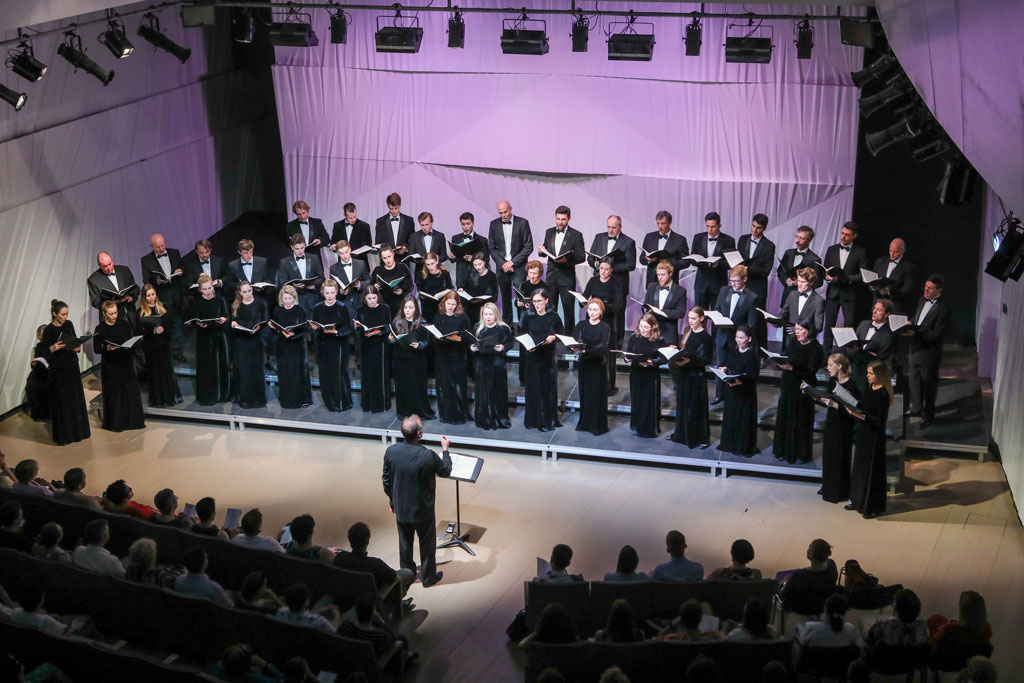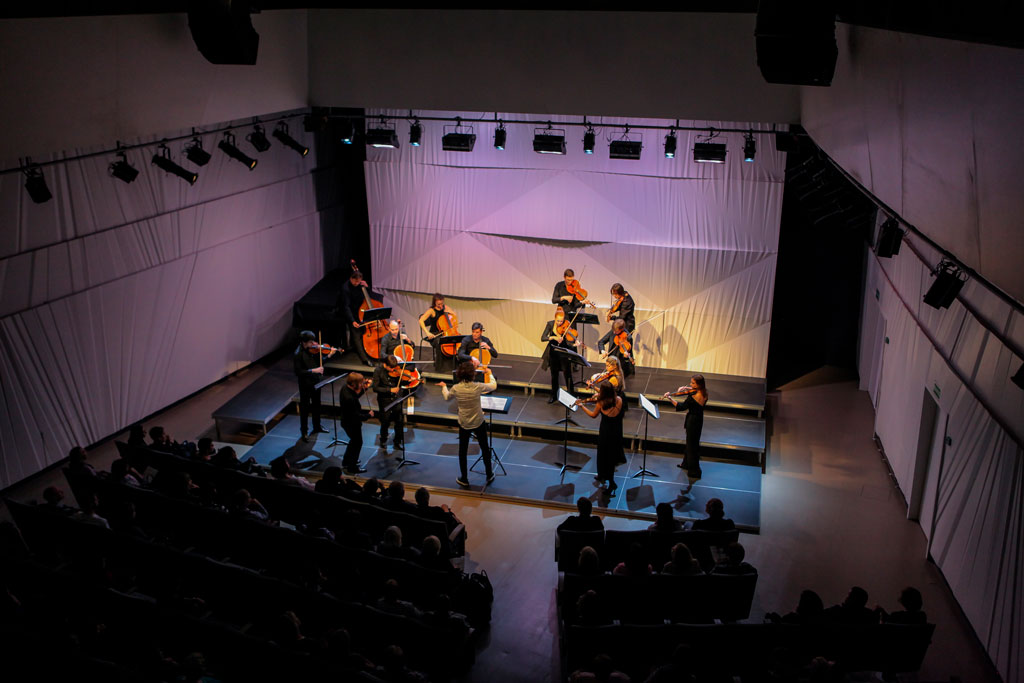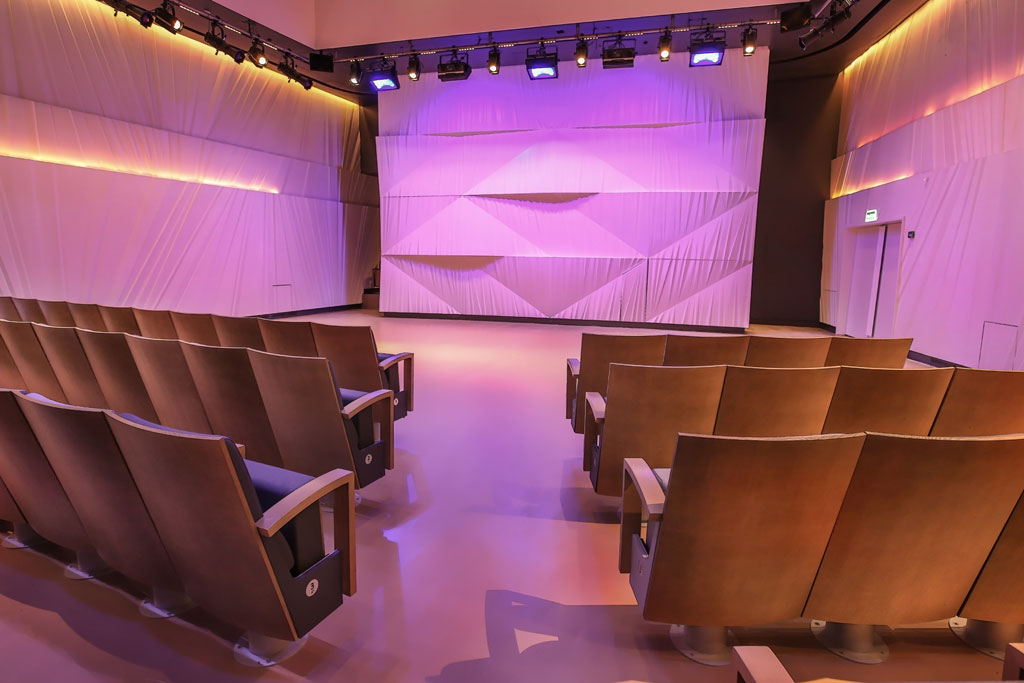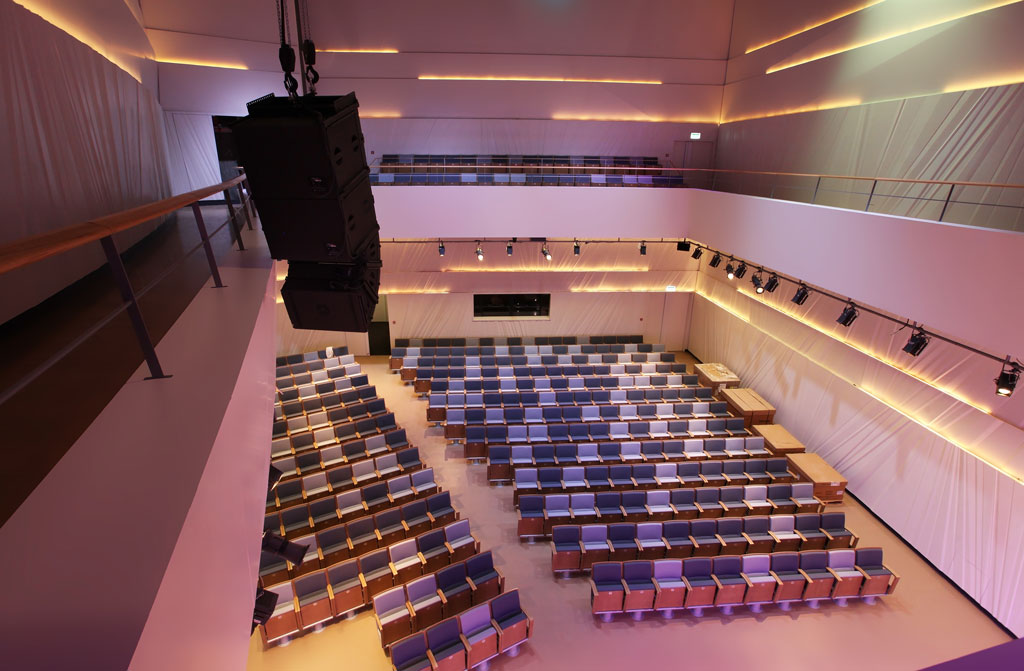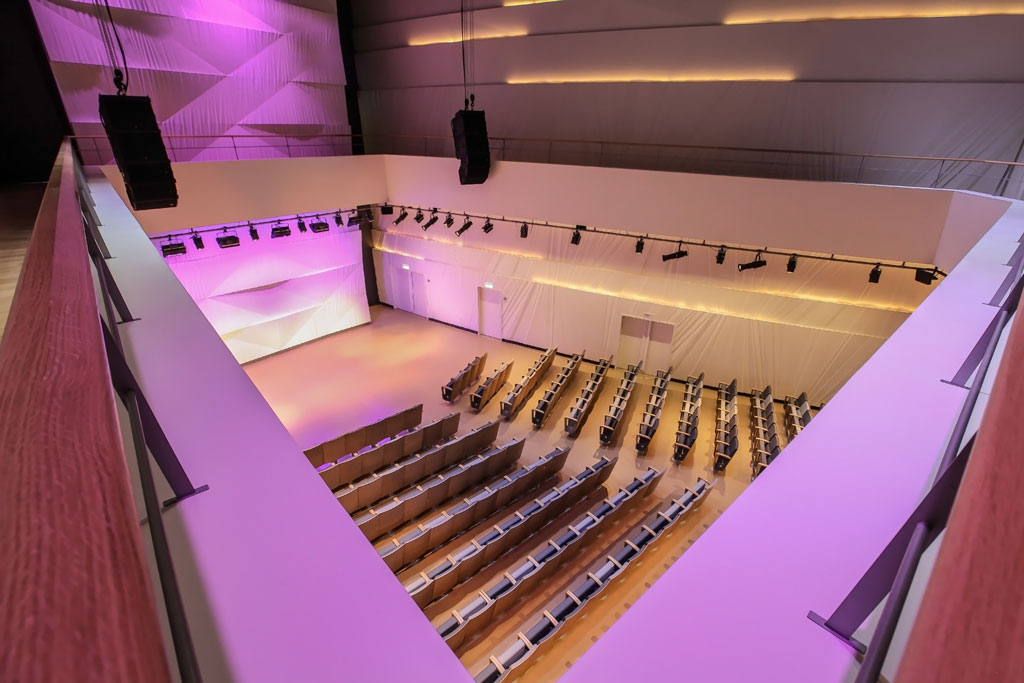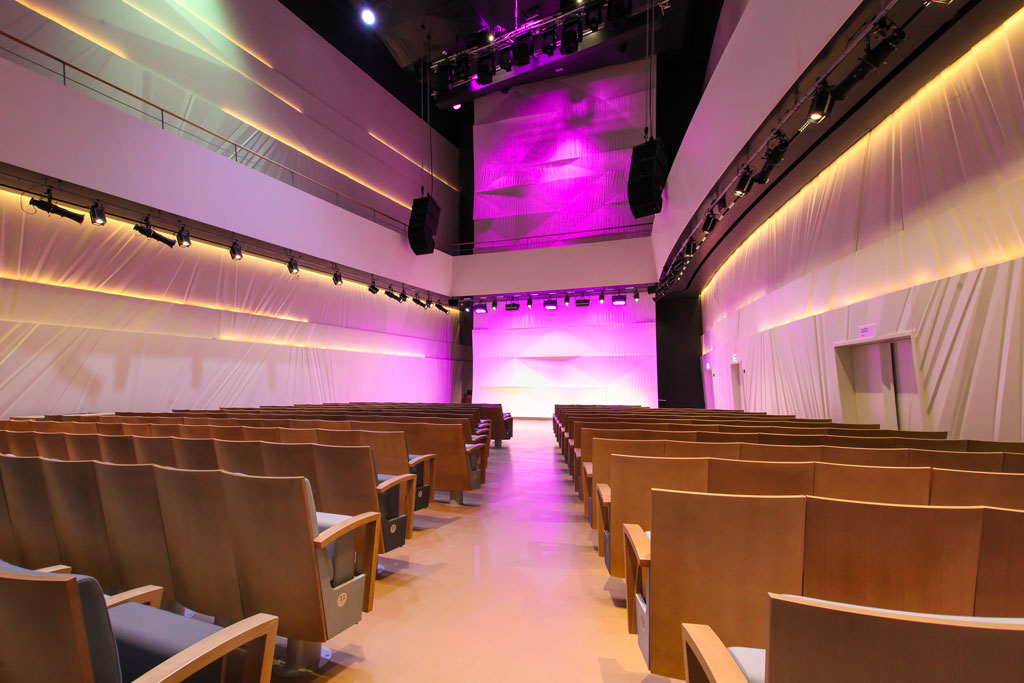 The Hall's floor is flat, seats are theatre style, the shape of the room is unusual.
Siting capacity – 393 seats (+2 places for visitors with wheelchairs)
Stalls/parter – 285 seats
Balcony – 38 chairs + 70 standing room

The Chamber hall doesn't have backstage nor stationary scene, and artists are at the same level as audience.
Stage space can be equipped with mobile podium. Measures of ppodium are: depth 5 m, width – 10 m.
Lobby and Café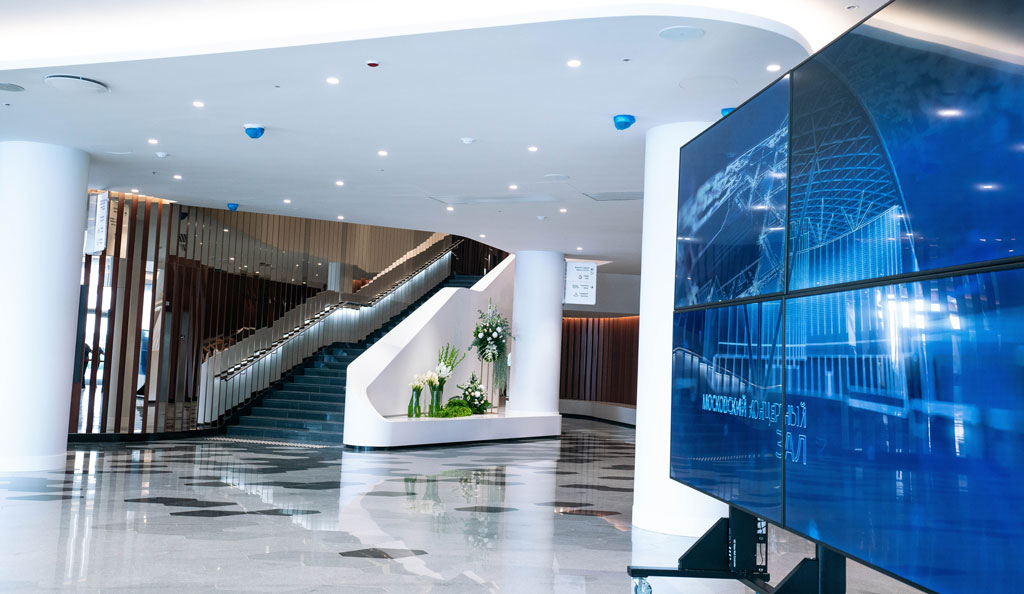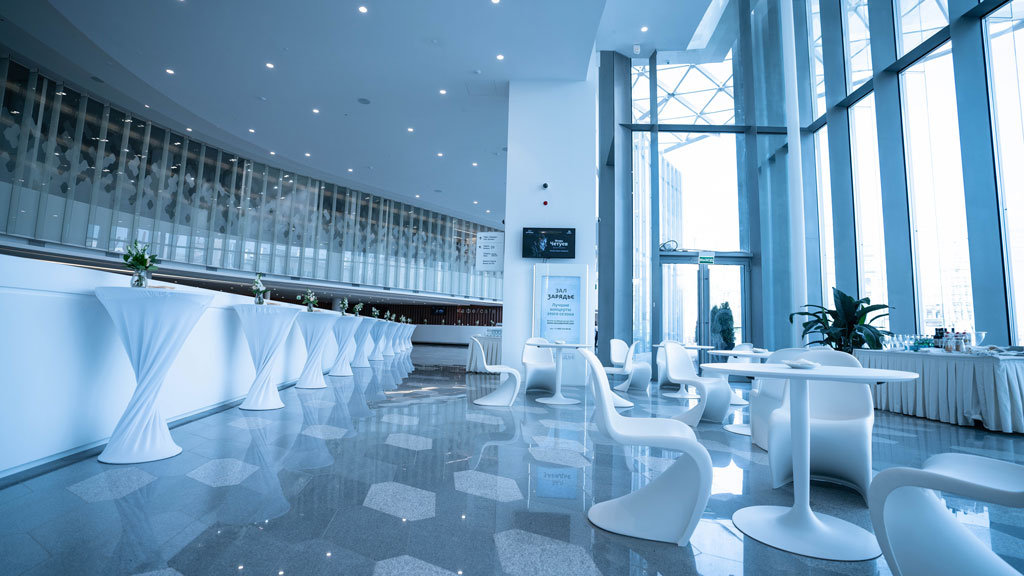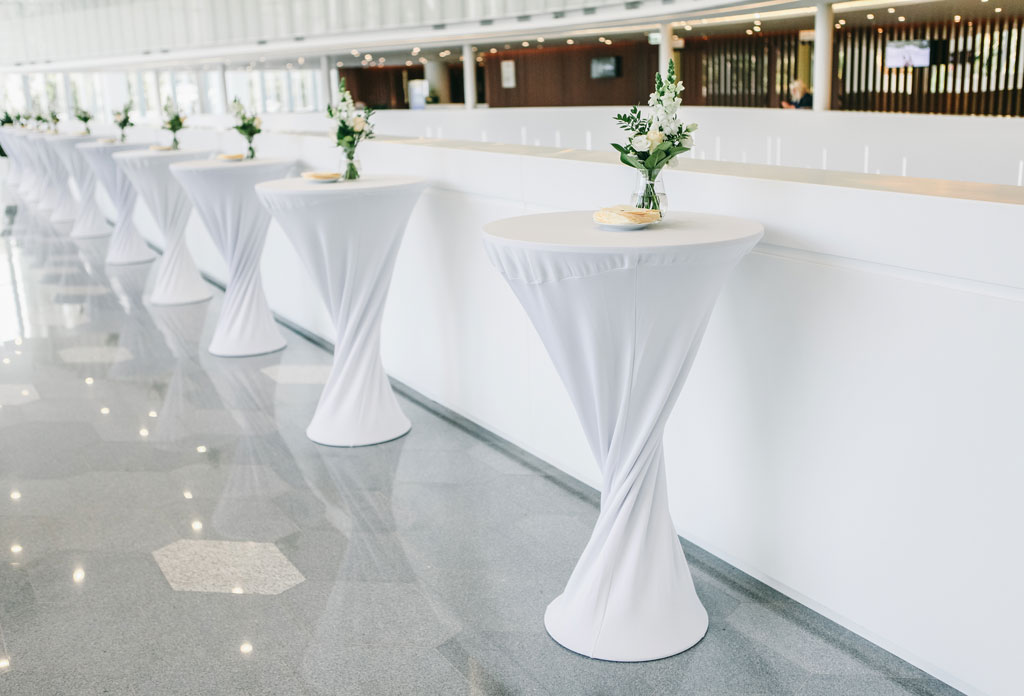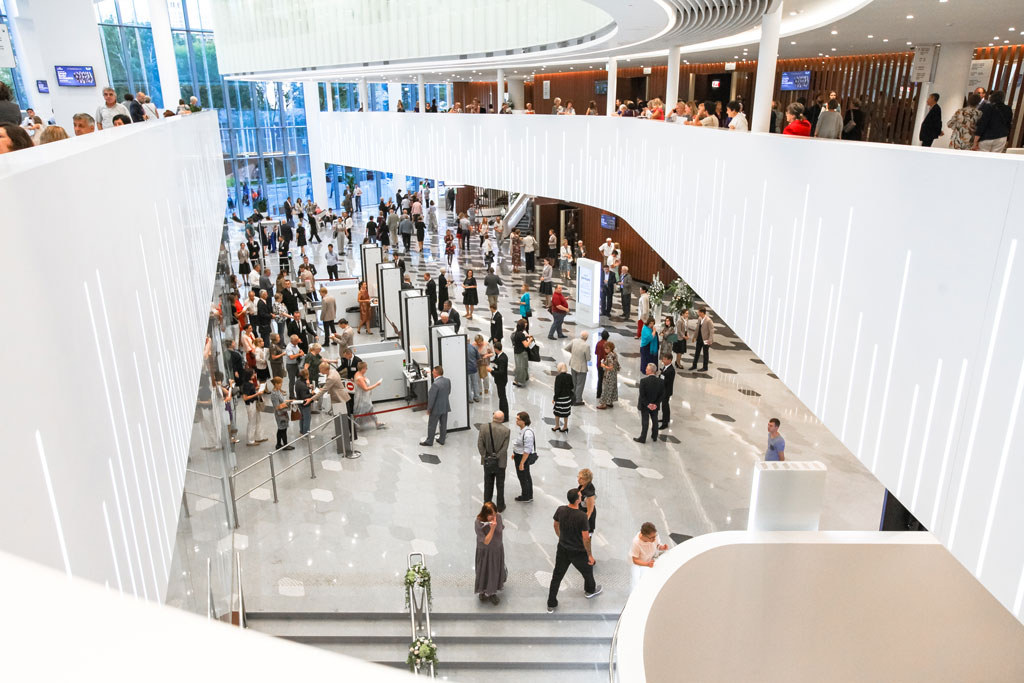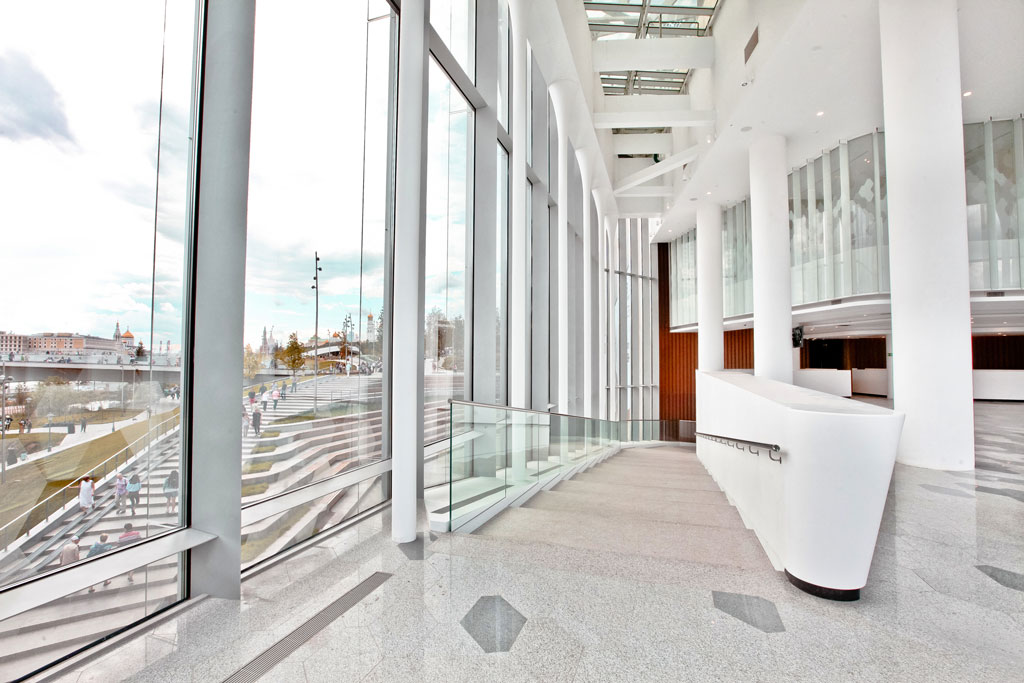 Spacious bright halls with panoramic facades and view to the city occupy 3 floors, with total area of 4 000 square meters.
Cafe and bar zone is seamlessly integrated into the foyer space, and these zones are open spaces.
Catering zones capacity:
Bar (1st floor) – up to 100 persons
Cafe №1 (2nd floor) – up to 400 persons
Cafe №2 (2nd floor) – up to 400 persons
Buffet can be placed in the space of public foyers and 2 cafes of the second floor, thus making buffet available for up to 1 500 guests.

One of the best Moscow catering company is a partner of Zaryadye Hall.