Rules for Zaryadye Hall visitors-2022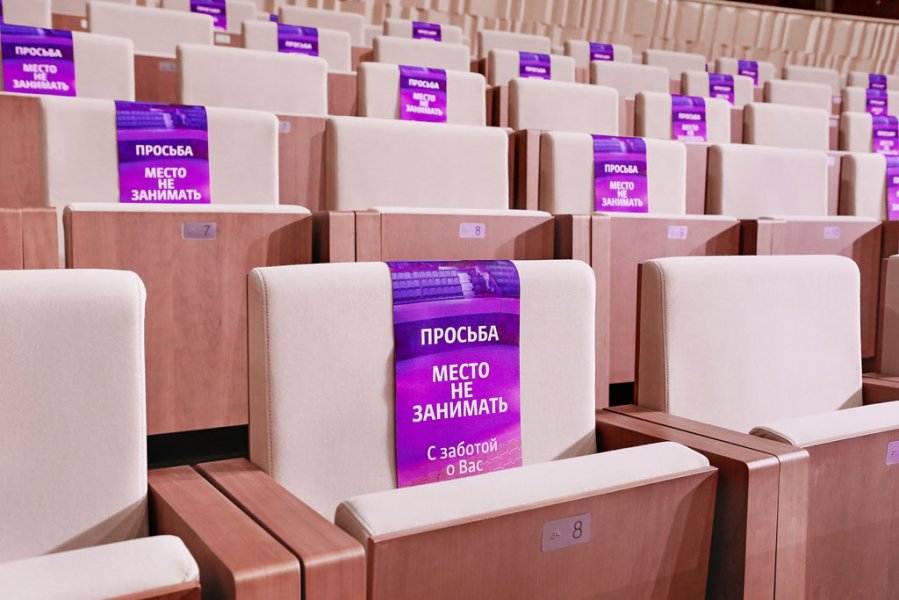 Ladies and gentlemen!
We take care of your health, so in order to prevent COVID spreading we ask you to respect the following safety measures* during your visit to Zaryadye Hall:
Book your tickets via our website. When you purchase tickets at the box office, use contactless means of payment, e.g. bank cards, smartphones, etc.
For public, the Halls are opened 1 hour before concert starts.
From the 8th of November 2021 on, you only can visit concerts if you have QR-code containing information about your vaccination, recent illness, or negative PCR (valid for 48 hours from the date of the result of the laboratory test for COVID-19), and passport with the same information as in the QR-code.
Foreign citizens can show paper certificate of vaccination, with every vaccine that is registered in Russia is valid.
Data of the negative PCR-test result (valid for 48 hours from the date of the result of the laboratory test for COVID-19) is accepted, if it contains QR-code. PCR with QR-code is sent to Gosuslugi web-portal only if you were tested in a laboratory connected to EMIAS (United Medical Information and Analytic System).
Please, be sure to take your ID (passport) with you.
On entering a Hall, temperature measurement is carried out at. Visitor is not allowed if he/she has temperature of 37°С and above, and/or any visible symptom of a respiratory disease, e.g. coughing, running nose, weakness.
Mask is obligatory in a Hall.
Please follow social distancing and floor markings at the venue.
Hand sanitizers are installed on each floor for your safety and convenience. Please use them.
Follow floor markings and ushers' instructions.
The elevator is available for disabled persons only. **
Please make sure you took your seat according to your ticket. In both Grand and Chamber halls, you can only take your seat according to the seat number stated in your ticket.
Follow usher's instructions.
But if you bring flowers, please, give them to an usher, and he/she will pass them to the artist on your behalf.
In cafes, you can buy individually packed drinks and snacks.
*Based on the regulation of the Office of the Russian Federal Service for Surveillance on Consumer Rights Protection and Human Wellbeing (Rospotrebnadzor) in the city of Moscow from July 31, 2020 № И-06-83/0, and the order of Cultural Department of Moscow from August 3, 2020, № 438/ОД.
**Older people and people with special needs.