History
In January 2012, Russian President Vladimir Putin suggested replacing the outdated and cumbersome Hotel "Rossiya" with a park zone, complete with a developed infrastructure and modern concert hall. The designer of the concert hall was the leading Moscow design firm "Reserve", and the general contractor was the "Mosinzhproekt" company. The project was directed by the leading architect of Moscow, Sergey Kuznetsov.
In June 2015, the structure of the Hotel "Rossiya" was fully dismantled and the building of the new concert complex was begun. In 2016, the walls of the new concert hall had been erected, and in 2017 the interior finishing began.
The supervision of the building and works of interior technologies were supervised by the Government of the City of Moscow and the mayor of Moscow Sergey Sobyanin personally.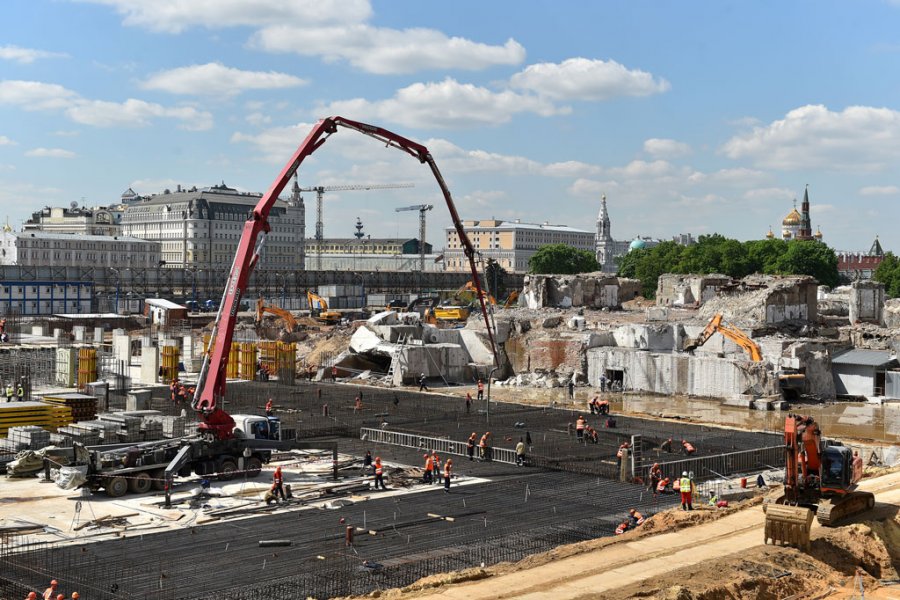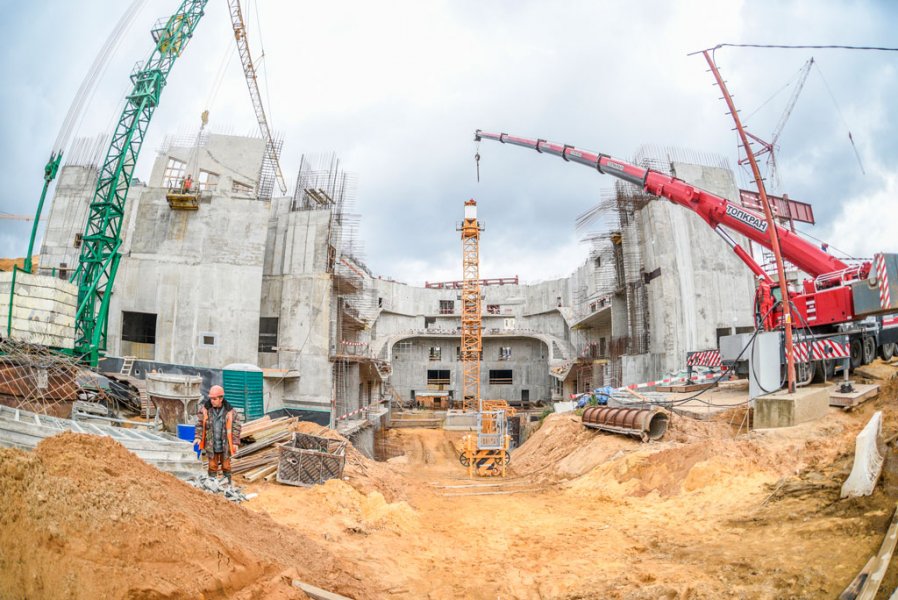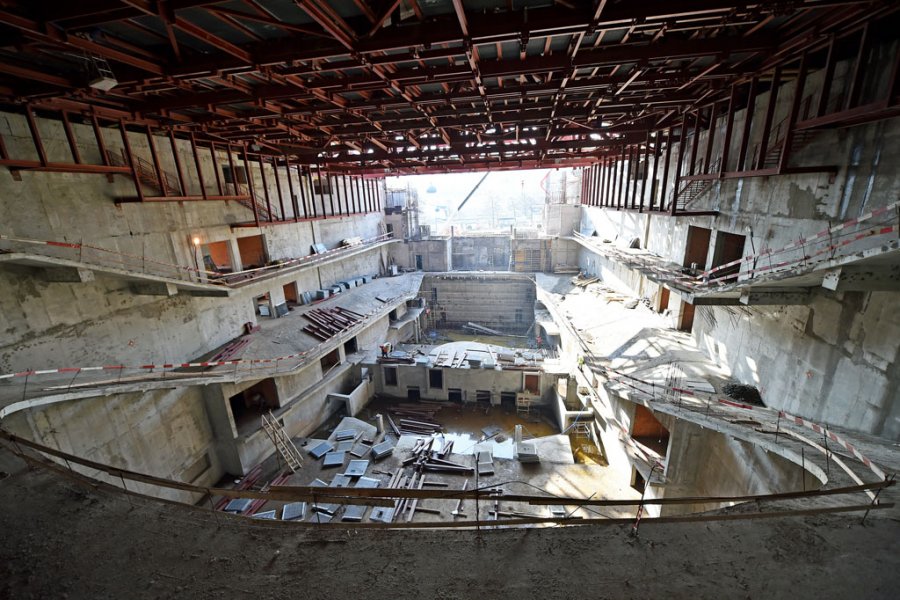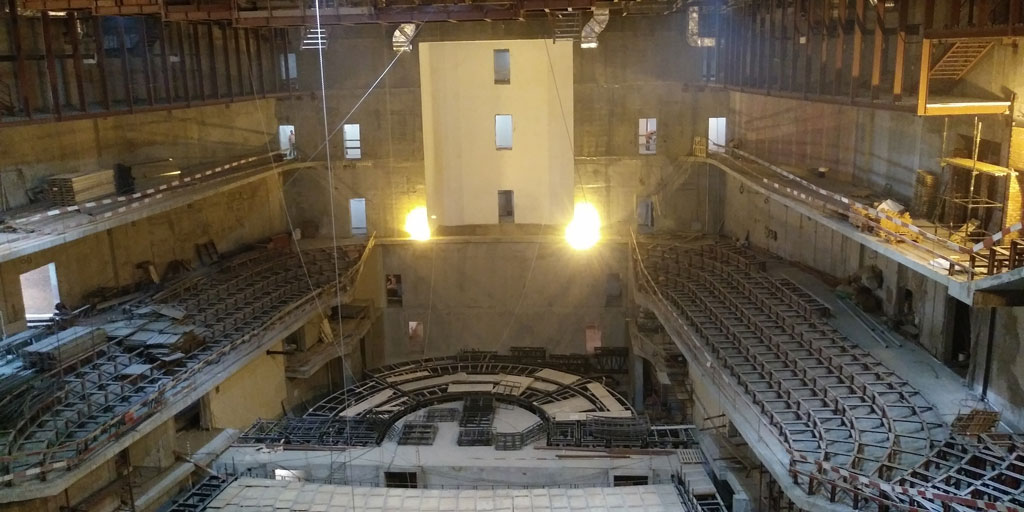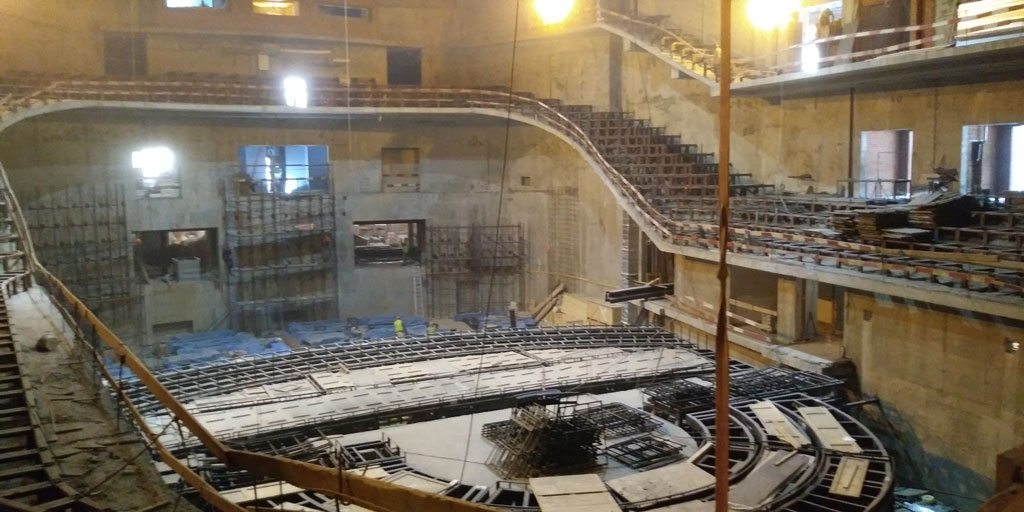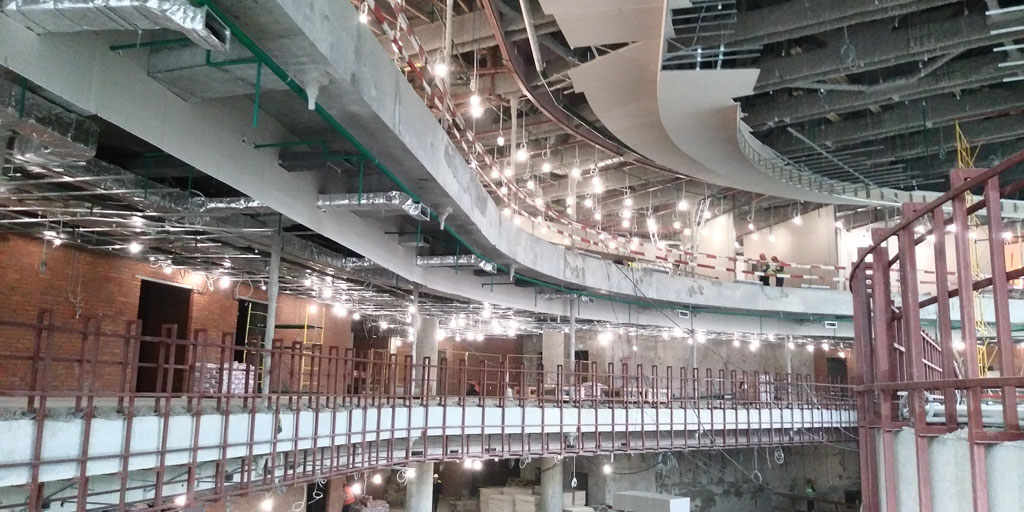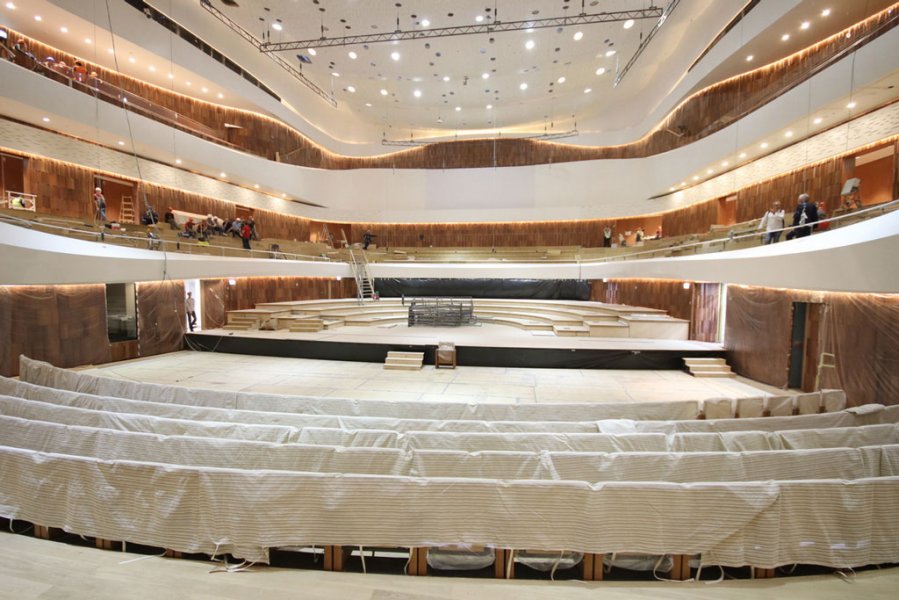 The structure of "Zaryadye" Hall is seamlessly weaved into the artificial relief of "Zaryadye" park, and is one of its centerpieces.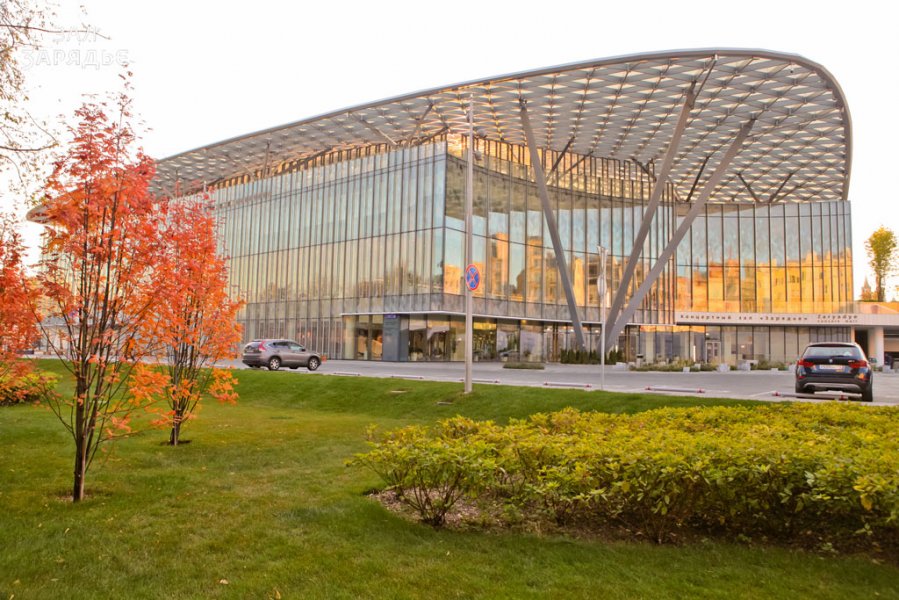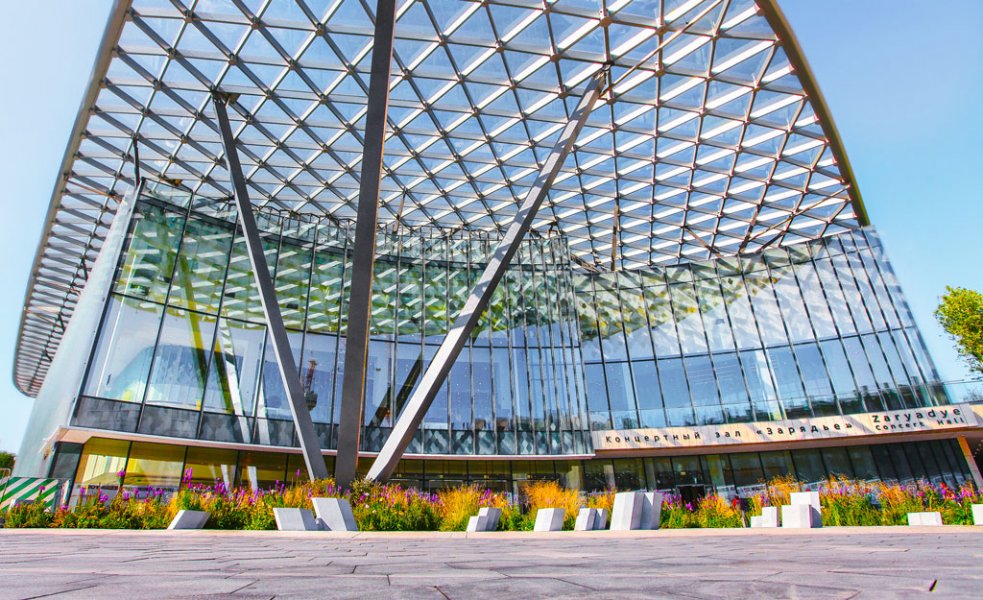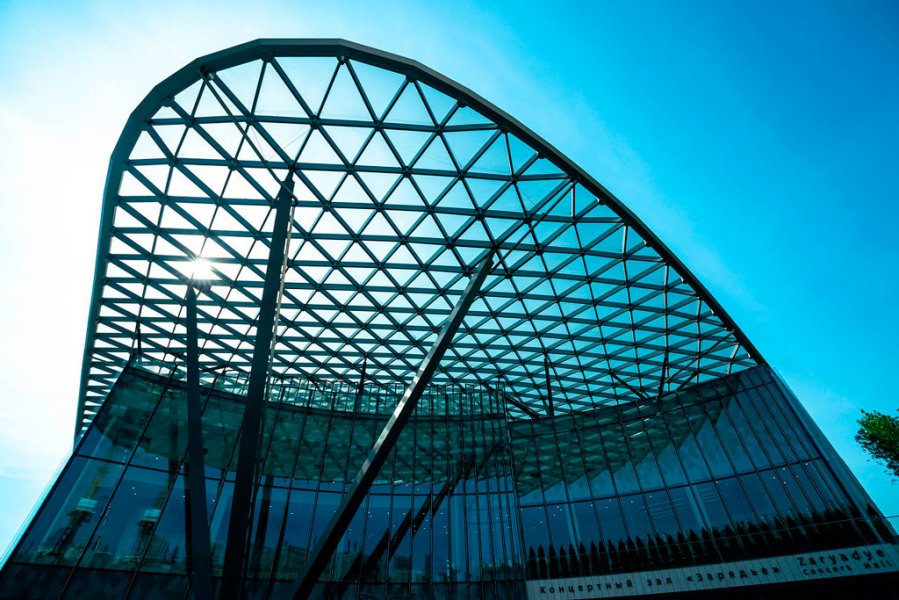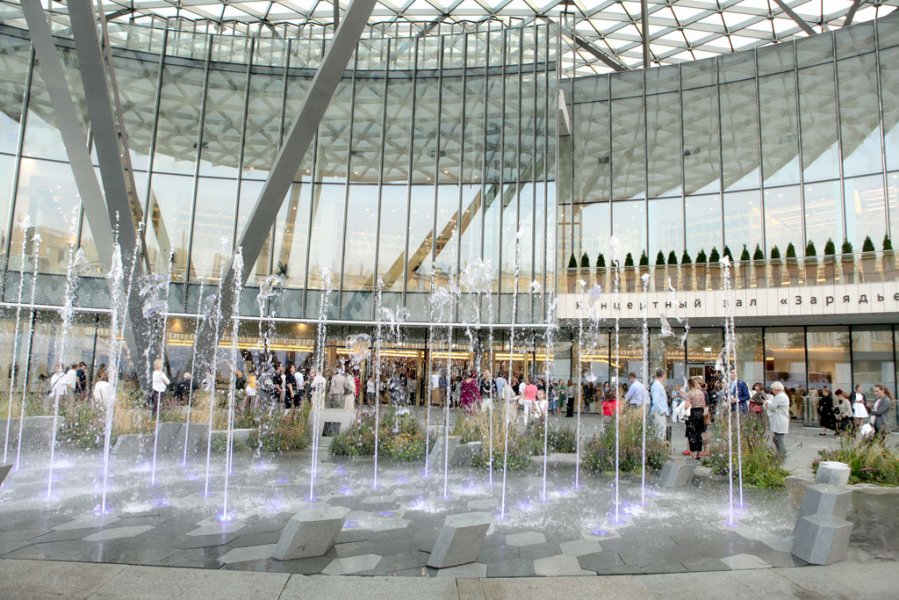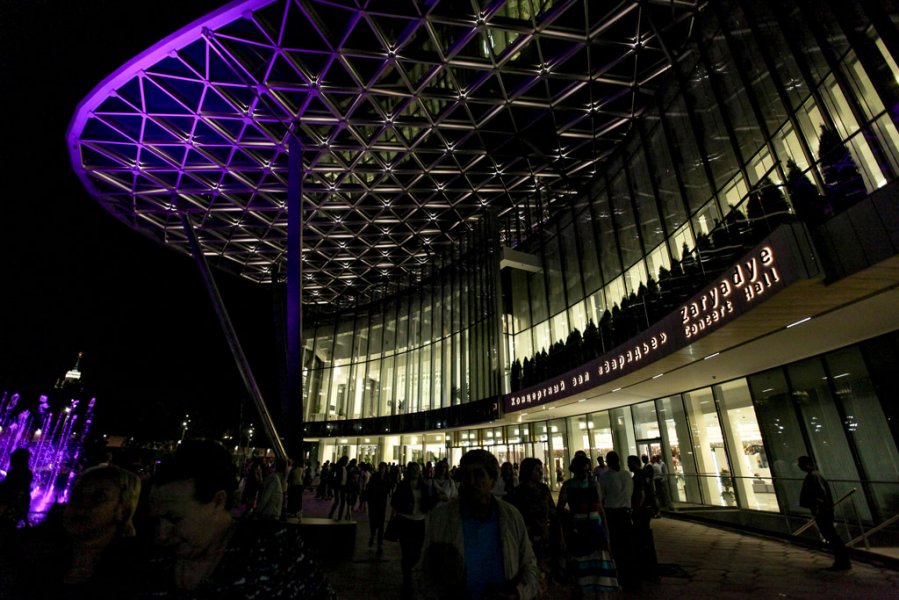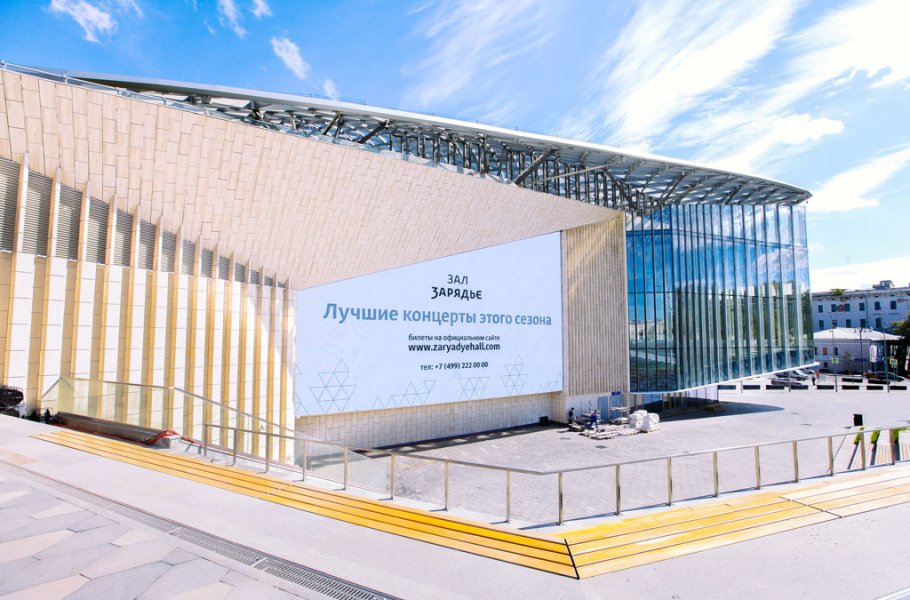 ЗдаThe concert complex has four floors above ground and two floors underground. The spacious lobby of the "Zaryadye" concert hall is located on three levels.
East-oriented glass façade of the building and white interior elements create a sense of wider space filled with light.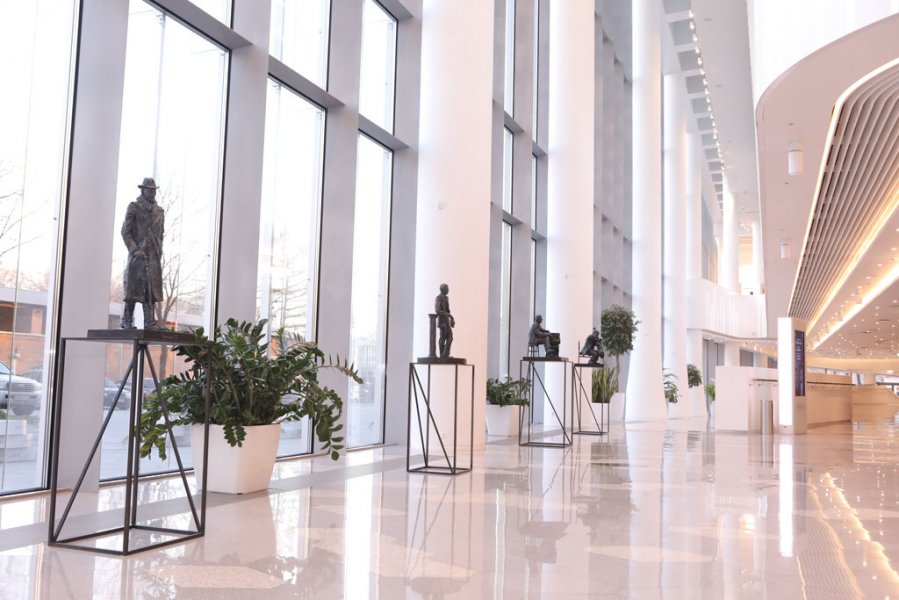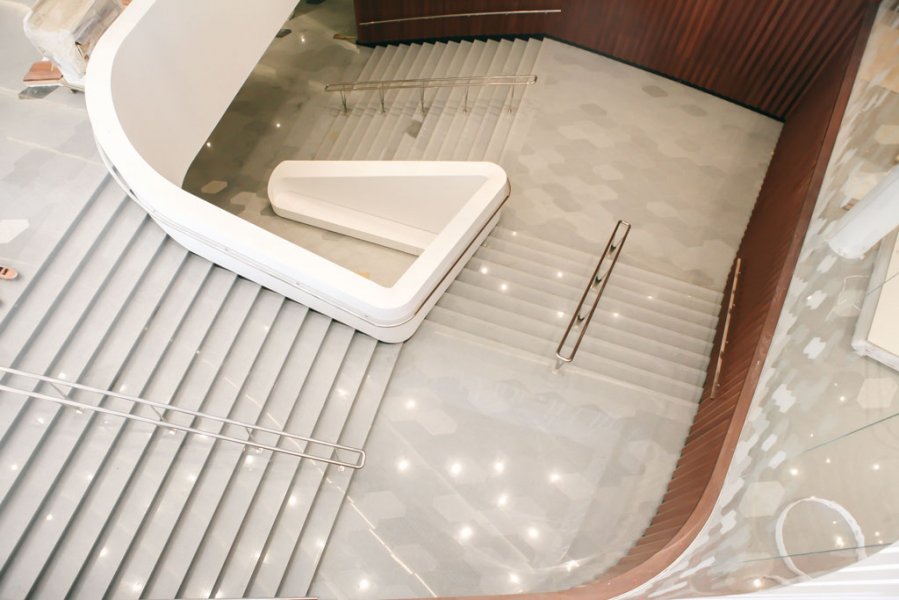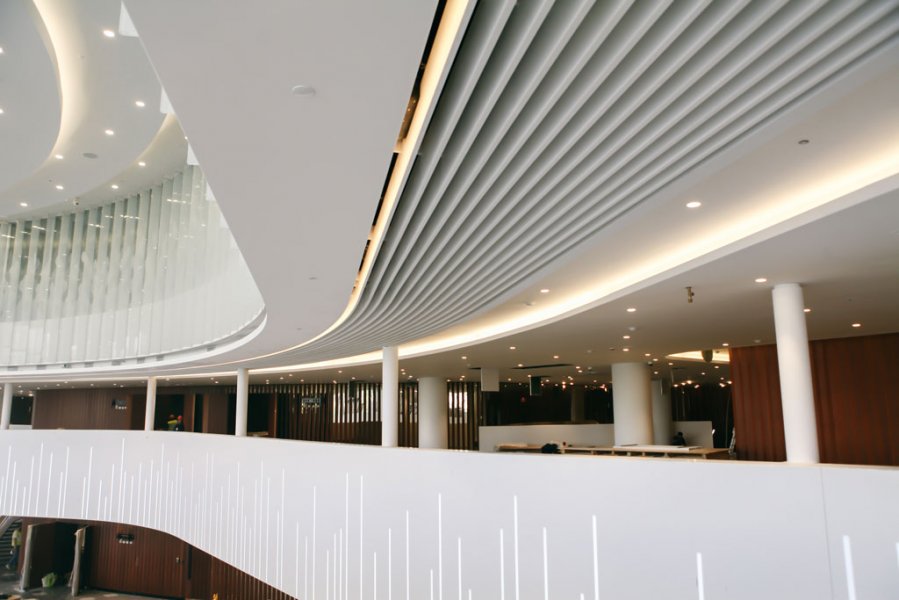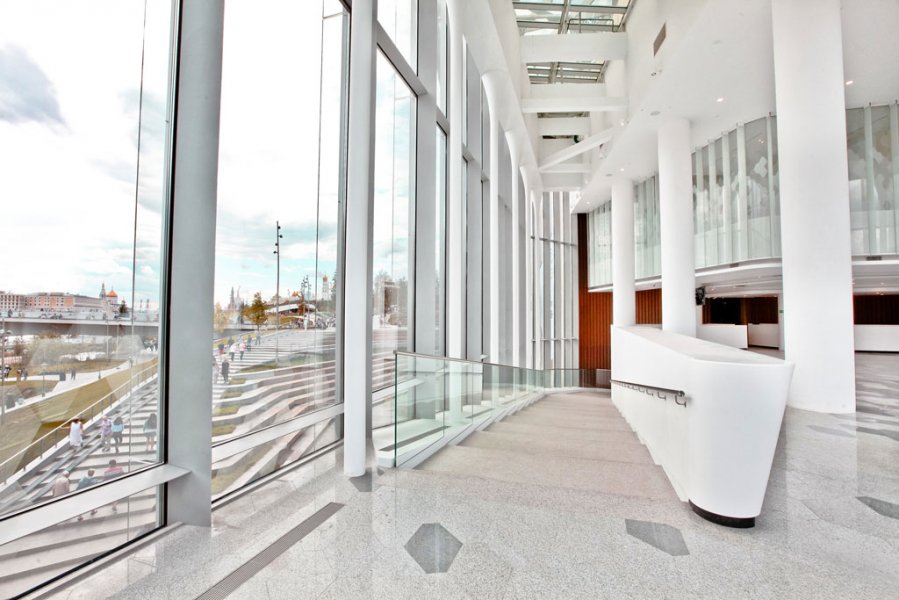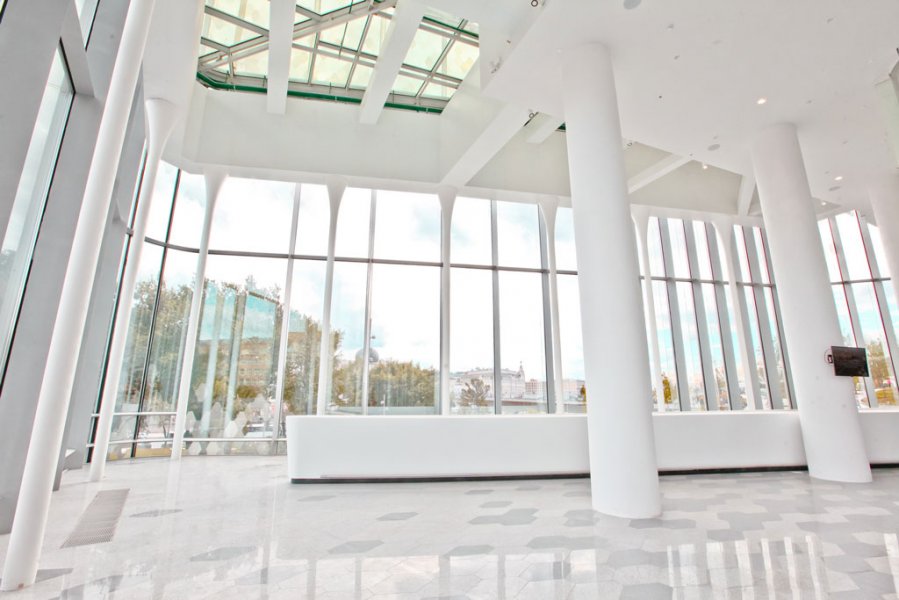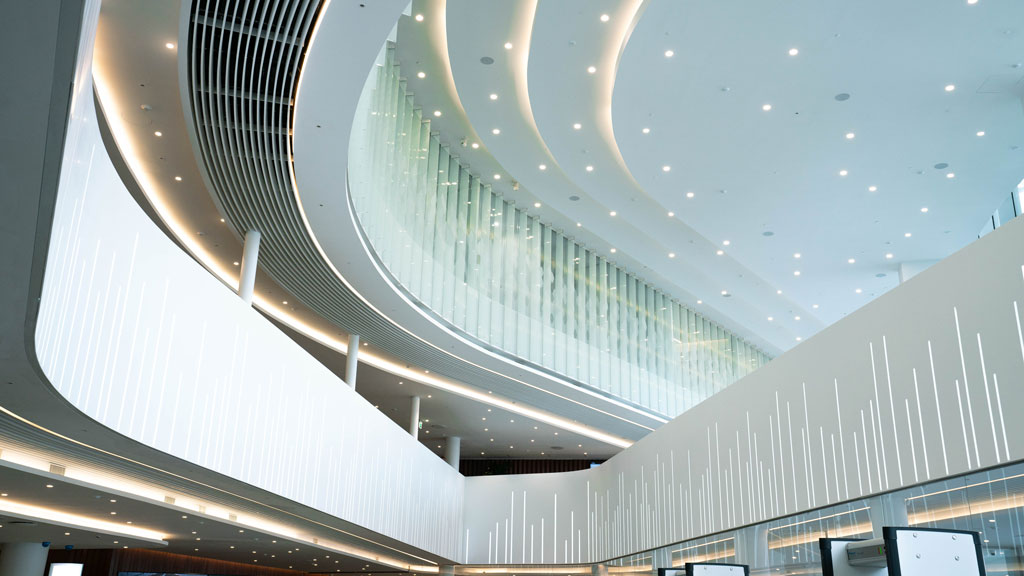 Two auditoriums, Grand Hall and Small Hall, are decorated with natural acoustic types of wood, and are equipped in accordance with the latest light and sound know-how, and stage equipment.
The Grand Opening of Moscow's "Zaryadye" concert hall was held on September 8, 2018. The opening was attended by top public officials, and outstanding Russian and world artists were among the invitees.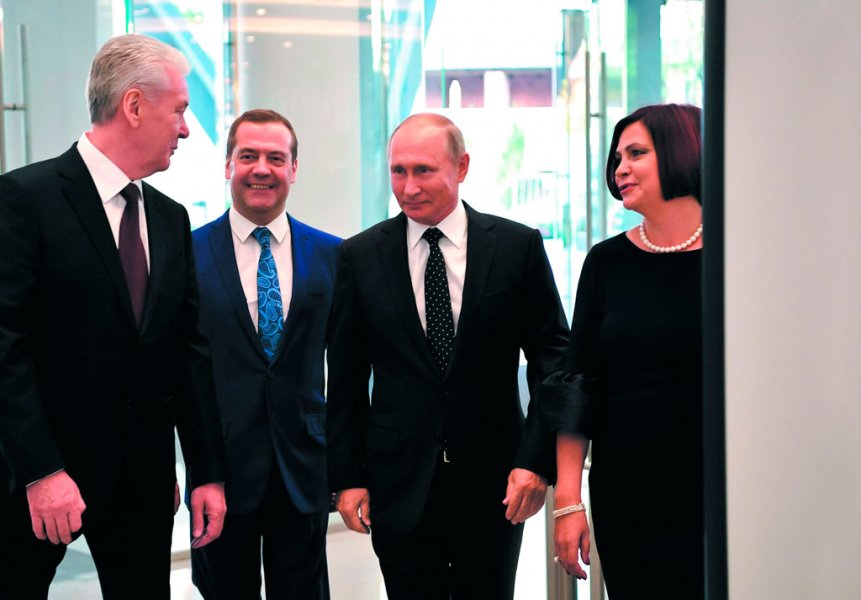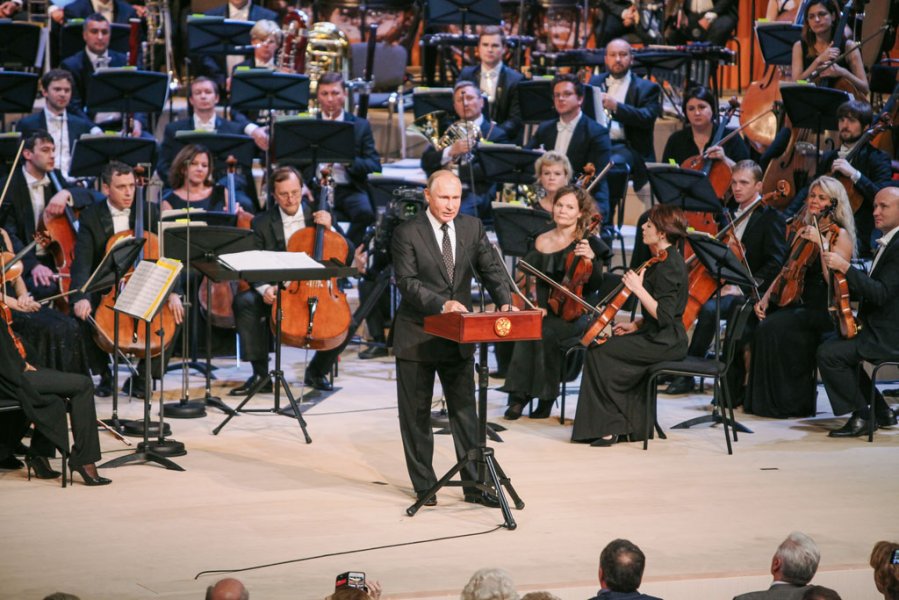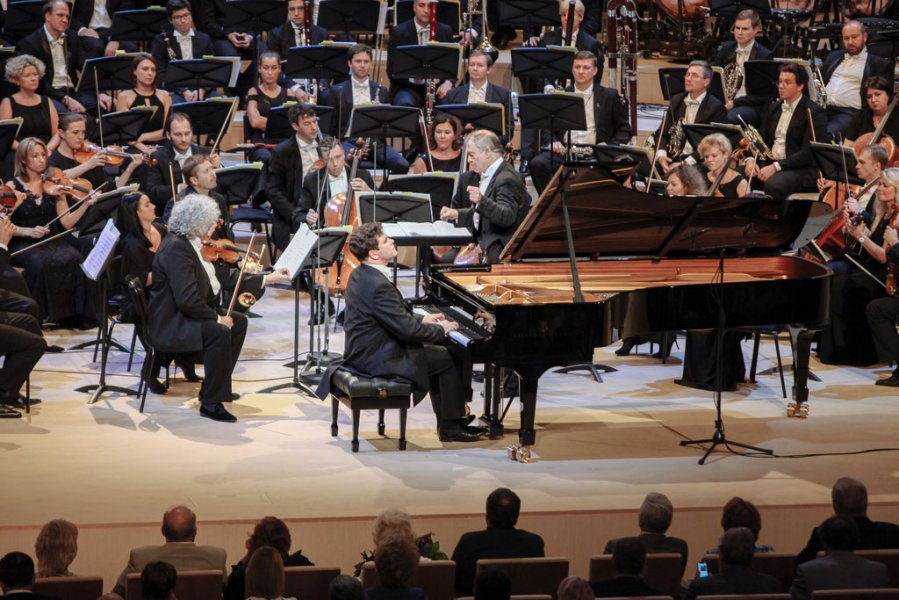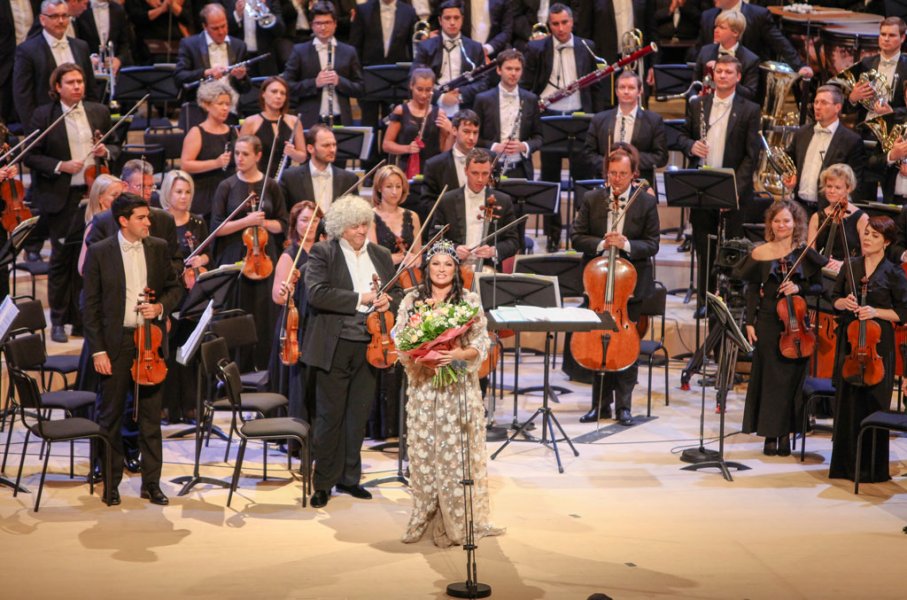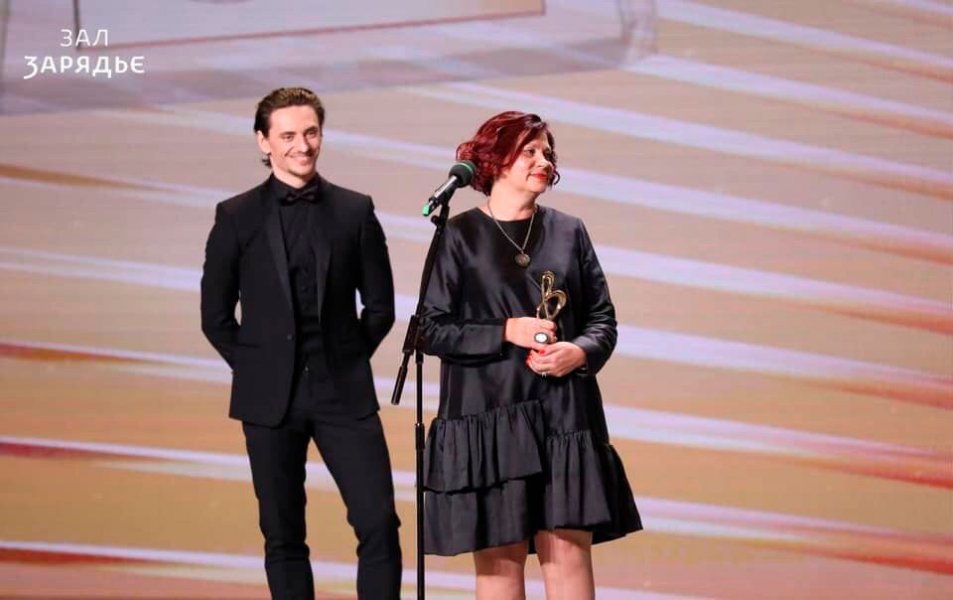 Several prestigious prizes were won by the "Zaryadye" Hall during two first concert seasons. The Hall was acknowledged as the best concert venue of the year (2019), "The Event of The Year", while some of the world's best artists, musicians, and conductors performed at the stages of Grand and Small Hall. Many of the artists visited Russia for the first time.
On February 29, 2020, the main music instrument of the "Zaryadye" Hall, the Large Concert Organ, played for public for the first time. The assembling and voicing of the organ took two years. The inauguration of the Organ lasted 24 hours, and it became an iconic event for the music world.
Awards