The capacity of the Grand Hall of Zaryadye is 1600 seats. Music in different styles – classical, barocco, jazz, contemporary compositions – is going to be performed on its stage by the best musicians of our era. The Small Hall, with its 400 seats, will be used for different educational events, chamber concerts, theater plays, and experimental projects for contemporary audience. All the halls of Zaryadye will host theater plays, concerts, and educational programs for children of all ages. .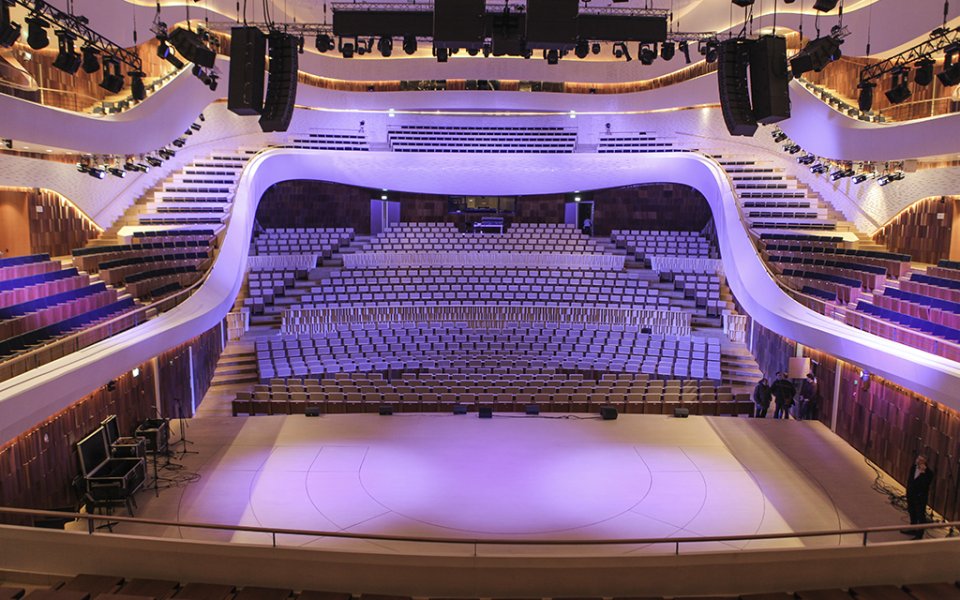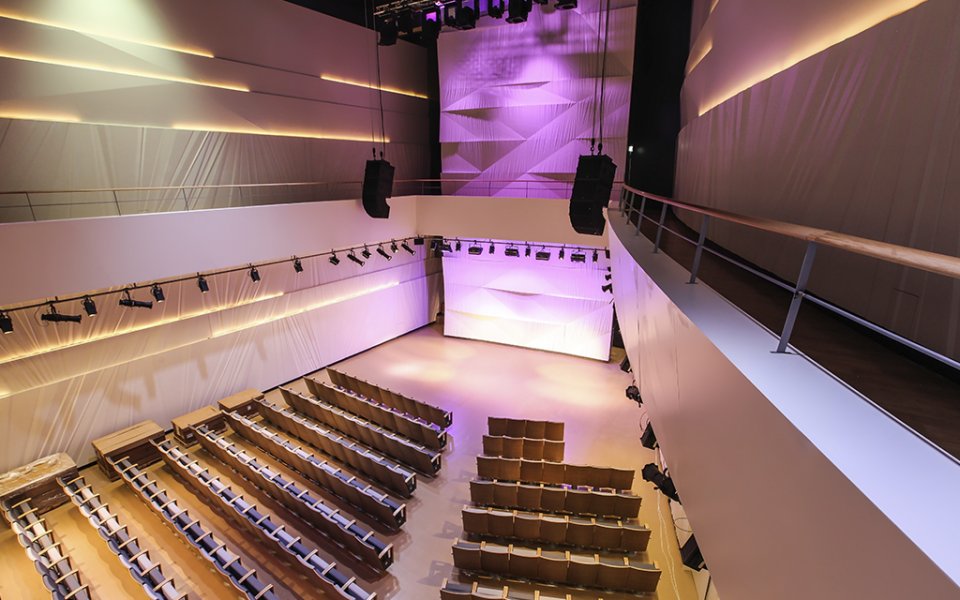 The Halls' acoustics
The Japanese specialist Yasuhisa Toyota, the head of Nagata Acoustics, was engaged to create the acoustics of Zaryadye Hall. Yasuhisa Toyota has designed more than 50 theatre and concert hall all over the world, among them the Walt Disney Concert Hall Los Angeles, the Performing Arts Center in New York, and Elbphilharmonie in Hamburg. The first acoustic tests of the Grand Hall were conducted March 2017. In order to test the Hall's future reverberation, the exact 1:10 copy of the Hall was build, and there were dummies with built-in microphones sitting in chairs, instead of visitors with absolute pitch. The whole tests period had taken approximately six months, and after that the workers proceeded with furnishing following the acoustic specialists' advice. The walls and ceiling of both Grand and Small Halls are covered with special acoustic panels made with solid mahogany wood. The stage floor covering is made of cedar wood of a special breed that provides high-quality acoustics and necessary reverberation. The auditorium's floor is covered with wooden floorboard. .

Technologies applied
The technological parameters surpass similar possibilities of every concert hall in Russia. The state of the art equipment provides for very different types of events. The seats in the parter of Big Hall could be either elevated to 2,5 meters height, or completely folded and turn the auditorium into flat place. The cutting edge hi-tech equipment is integrated into the building's engineer systems for better online broadcasting and video maintenance of concerts.