Tours and lectures

Our goal is to introduce as many people as possible to the magic world of performing arts. Since we, the team of Zaryadye Hall, try hard to increase knowledge of music in Russia as well as in the world, we make our educational programmes more accessible, comprehensible, and interesting for everyone.
2 types of educational events are available at Zaryadye Hall now:
Tours*
*Tour programmes are not included in the Zaryadye Hall loyalty program.
Since March 2019, tour lasts up to 60 minutes.
Our tour guides – members of the Zaryadye Hall staff – tell visitors about the architectural ideas and challenging project tasks that were solved successfully; all secrets of the perfect natural acoustics of the Hall will be unfolded!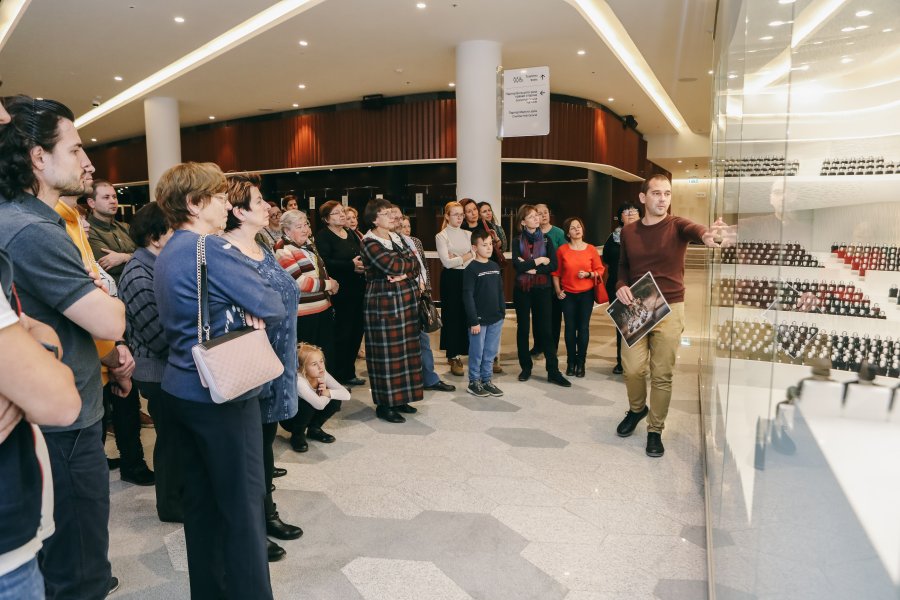 General tour
The tour is guided by a staff member.
Number of visitors: up to 25 people.
This tour can be interesting to either music aficionados who attend our concerts, or tourists who take special interest in main Moscow architecture buildings.
During General tour, guests will be shown numerous "secret rooms" of the concert complex, those of Chief Director, music instruments repository, dressing rooms, etc. Besides, visitors would listen to some thrilling stories about building of the Hall, its technological and sonic qualities, and even backstage secrets.
The Tour includes 2 halls, 3 foyers, and one "staff only" backstage.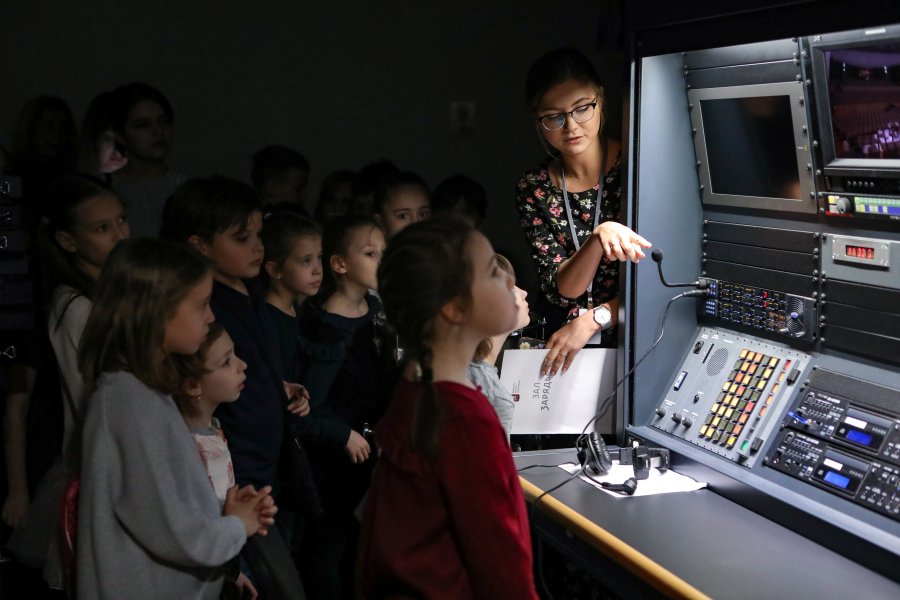 "Hall Transformation" Tour
The tour is guided by a staff member.
Number of visitors: up to 40 people.
This unique tour was designed for either Muscovites, or tourists.
Zaryadye Hall is the unique multi-functional concert complex, with the Grand hall that can be transformed according to different tasks.
Visitors will see a real show – they'll witness total transformation of the orchestra stalls, parterre, stage, and mezzanine above the stage. Also, guests will be ushered to the technical rooms where the machinery that provide this transformation is hidden.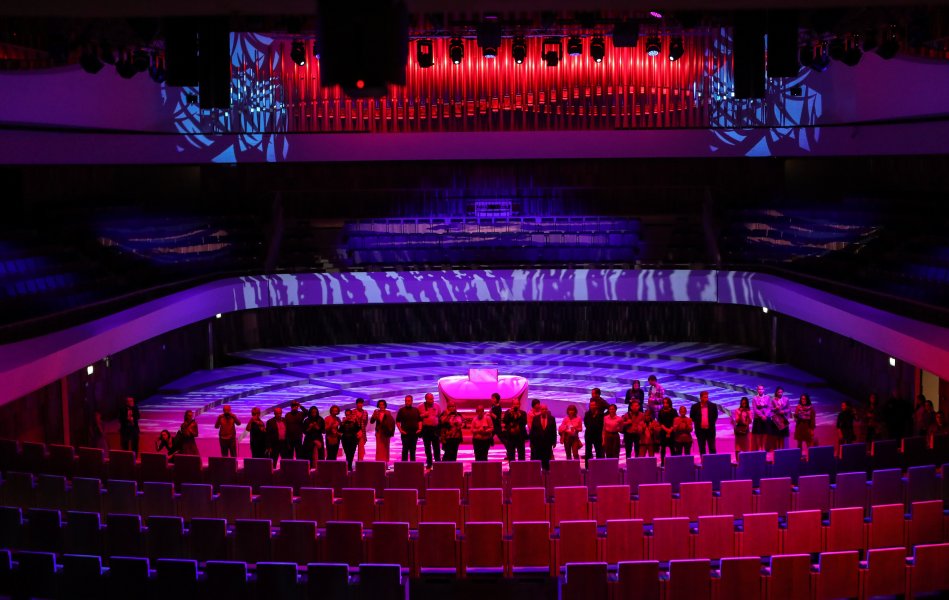 Organ tour
The tour is guided by staff.
The number of people at the tour is up to 25.
The organ tour is the unique opportunity to learn everything about The King of Instruments – the great concert organ of "Zaryadye" Hall.

During the tour, visitors spend some unforgettable moments in company of Lada Labzina, the chief organist and keeper of "Zaryadye" Hall's organ. Labzina witnessed the whole process of delivery, installation, and tuning of the Organ. she was one of the 24 great organists to play the instrument during its inauguration in February 2020.
The Keeper tells all the secrets: how the Organ works, what's inside of it, and how it was born. During the tour visitors can listen to the Organ played. Specially for visitors, we show all the sound and genre possibilities of the instrument. So, the tour is not about knowledge only, it's about unique listening experience, too, for the Organ will play for your ears only!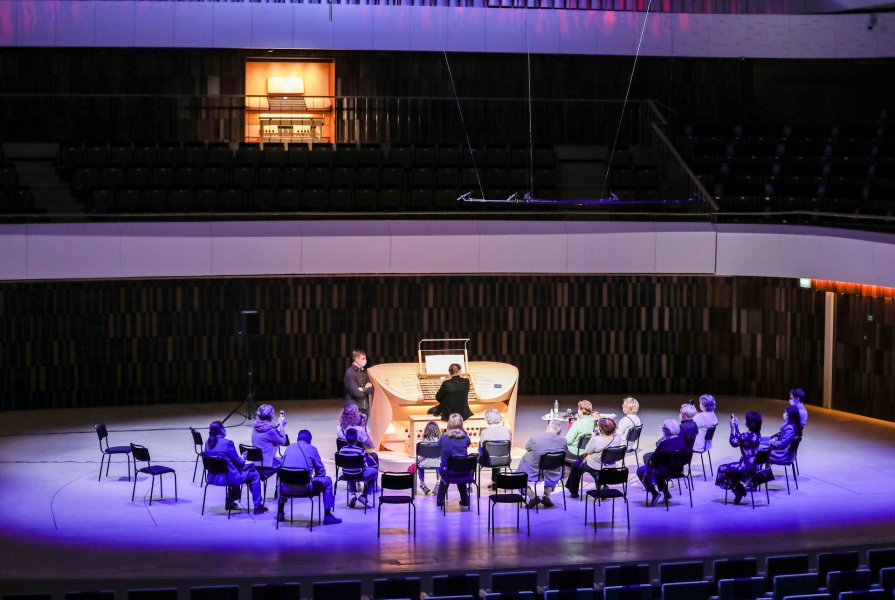 Educational programmes
Have you ever wondered, where opera as a genre comes from? Or how oratorio appeared?
Take a walk along old Leipzig streets with… Bach! Or learn what kind of musicians were hired by Louis XIII. Fates of Mozart and Salieri would undoubtedly amaze you, as well as some similarities in Beethoven's and Gluck's characters.
You'll get clear answers to all of your questions, and you'll experience some pivotal events of music history.
All lectures are included in #зарядисьмузыкой (get charged with music) loyalty programme.
Lectures
In order to cover some key topics of music history of 17 – 18th centuries, we invited professors of the leading Moscow music high schools, including Moscow conservatory, and Gnessin Academy.
They are not just keen researchers with profound knowledge, writers and authors, they are witty conversationalists, too, and they'll easily lead you to another epoch.
So, if you come to our lectures, you'll sure get your questions answered by music experts.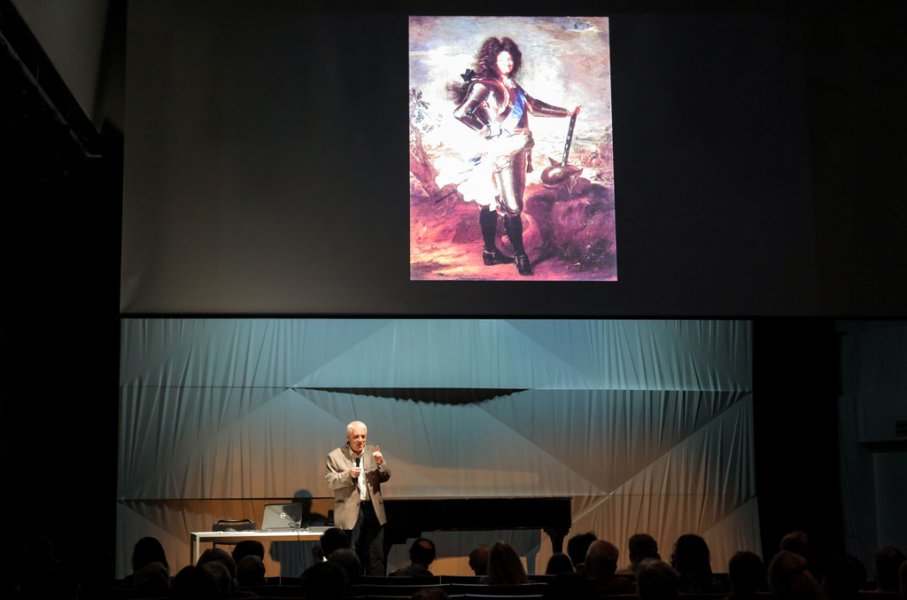 Lectures-concerts
This is our know-how. The interactive format leads visitors to the magic world of music not only by talking, but by live music, too.
During a lectures-concert, you can talk to musicians, and listen to them play ancient ("period") or modern instruments.
First 20 minutes part is not unlike standard lecture:
Musicians talk about history of their instruments,
and show pictures of different kinds of those.
The second part is concert. You'll see, hear, and compare period and modern instruments.
The third part is clinic: musicians teach their pupils in your presence.
Then you are welcome to ask any questions.