Founder of Zaryadye Hall - Culture Department of Moscow
General director – Ivan Rudin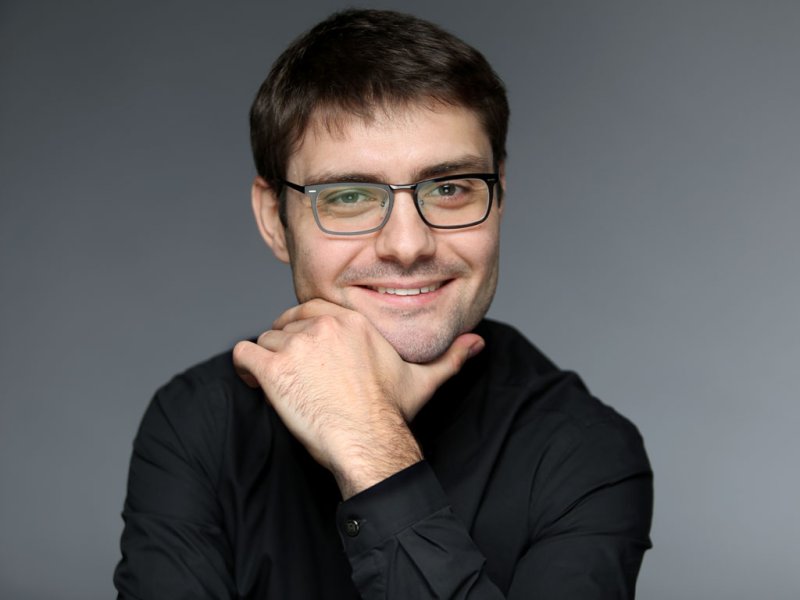 Ivan Rudin, conductor and pianist, studied in Gnessin Music School at Piano Department with Professor Tatiana Zelickman. He graduated from the Tchaikovsky Moscow Conservatoire (classes of Lev Naumov and Sergey Dorensky). In 2018, he entered St Petersburg Conservatory to study conducting with Professor Vladimir Altschuler. Ivan Rudin embarked on his professional career in the tender age of 11. It was then that he made his debut with a symphony orchestra. He has collaborated with symphony and chamber orchestras, such as Czech Philharmonic Orchestra, Tchaikovsky Symphony Orchestra, State Symphony Orchestra Novaya Rossiya and others. He has performed with such musicians as Natalia Gutman, Vladimir Kraynev, Eduard Brunner, Ysaye Quartet, Alexander Rudin, and others. He performs on a regular basis at greatest venues and festivals both as solo artist, or with best symphony or chamber orchestras.

In 2001, he founded International Music Festival "Ars Longa". Over the years, the festival evolved into one of the large scale events that take place in Moscow and Russian regions. In the summer of 2017, Ivan Rudin was appointed art director of Moscow State Symphony
Orchestra. In the span of 2017 – 2022, the orchestra was one of the most rapidly developing symphony collectives here in this country; it made its way to the greatest festivals and culture projects on the best Russian concert venues.

In 2012-2018, Rudin collaborated with Vladimir Spivakov's International Charity Fund, also as the chief producer of "Moscow Meets Friends" Festival, and the author and organizer of "Children to Children" Academy.

In 2017 – 2021 he was art director and organizer of culture and educational project "Golden Talents" of Charity Fund "Art, Science, and Sport", focusing on such features as international music contest Grand Prix "Golden Talents", Children and Youth Creative Contest "Golden Talents PLUS", and Summer and Winter Creative Schools.

The year of 2019 saw Ivan Rudin the conductor at Grand hall of Moscow Conservatory – it was his first performance as conductor at this venue. Pan-Russia and international tours followed. In 2020, Rudin is a laureate of Moscow Prize in the field of music, particularly for such projects as #Bachmarathon, #Rachmaninovmarathon, and "Master and Margaret" symphony spectacle. The three shows were all premiered at the Zaryadye Hall, within "Arslonga".

From 2017 on, Rudin is a member of the Public Council of The Ministry of Culture of the Russian Federation. He is a member of Expert Council of the Presidential Foundation for Cultural Initiatives.

He successfully combines touring and organizing and producing of large scale culture and educational projects.

Ivan Rudin was appointed General Director (CEO) of the Zaryadye Hall on the 14th of July, 2022.