---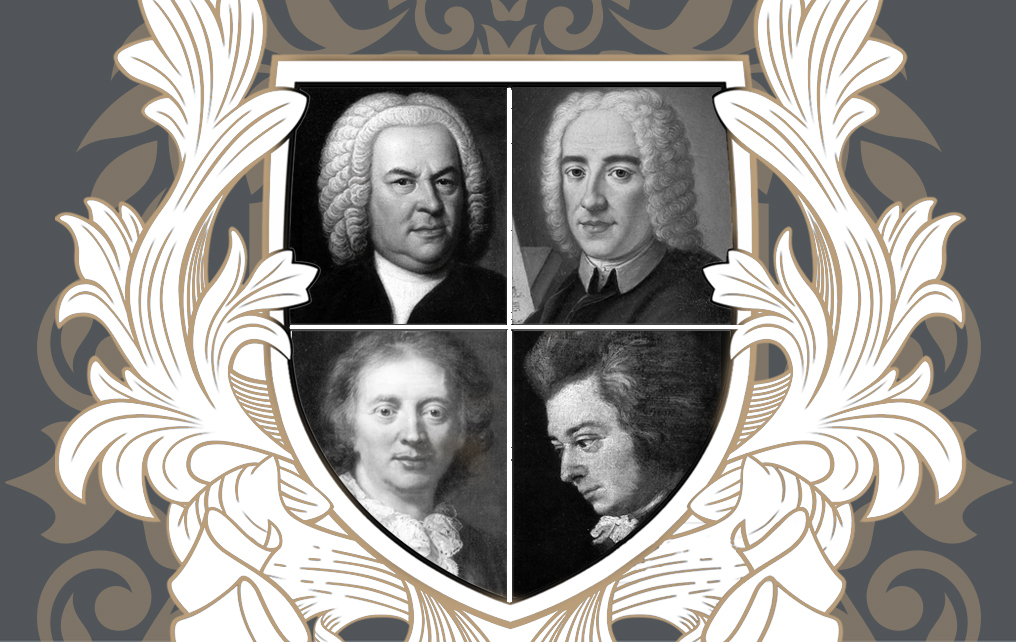 Running time:
75 minutes, no break
Рrogramme:
Pieces by Leopold Mozart, Xavier Mozart
Wolfgang Amadeus Mozart
"Kegelstatt Trio", KV. 498
The programme is subject to change
26 March 2022 Saturday
15.00
Chamber hall
15.00 Chamber hall
Mozart Dynasty
Marina Katarzhnova, violin
Sergey Poltavskiy, viola
Olga Martynova, harpsichord
Chansge of artist
The cycle of concerts with explanatory narrative under common "…Dynasty" title features four noble music families, those of Bachs, Couperins, Scarlatties, and Mozarts.
Students of faculty of Historical and modern preforming art of Moscow Conservatory, their tutors and friends are the musicians. Anna Andrushkevich, music scholar and a producer at Zaryadye Hall, is the narrator.
All in all, this cycle is a kind of addition to or continuation of the "History of Music Styles". And it's not by chance that it is scheduled between lectures about baroque and classicism, for there are some excellent samples of baroque style in music of "elder Bachs", Couperins, Scarlatti père, while the name Mozart became a synonym of classic style.
How music language was changing from one generation to another, do the sons resemble their fathers, and what relations did they have, -- these are the questions to be talked about during the new cycle. A short story of each family starts the concert, then pieces by musician relatives will be played for us to compare.
Dynasties of Bachs, Couperins, and Scarlatties are basically contemporaries, they raise to prominence during second half of 17th century. Scarlatti dynasty is but only 2 generations, though, scandals and controversies of their behaviour are added to their musical talent. Couperins dynastie embraces more than 2 centuries, with the dynasty representatives working in Paris and Versailles, as harpsichord players, composers, tutors, organists, singers, and sheet music copyists. According to sir John Eliot Gardiner, they were a kind of "major music corporation" that provided music for the Royal Court, as well as for the whole city.
Bachs musical dynasty existed for about 2 centuries, too, though only Johann Sebastian and his sons showed striking talents that withered then. Still, it's the Bachs' music that shows us the dramatic change of tastes in mid 18th century: lush suites and complicated fugas were substituted by sonatas and early symphonies. So, Mozarts – both Leopold and Wolfgang Amadeus, and the latter's son Franz Xavier – are representatives of the new epoche.
More lectures of the cycle:
6 March 15.00 >>
Bach Dynasty
Rosarium Ensemble
Art director Marina Katarzhnova, violin
Uliana Zhivitskaya, violin | Boris Davidyuk, harpsichord
12 March 12.00 >>
Couperens Dynasty
Ivan Bushuev, flute | Maria Koryakina, flute
Felix Antipov, cello | Elizaveta Miller, harpsichord
20 March 15.00 >>
Scarlattis Dynasty
Rosarium Ensemble | Art director Marina Katarzhnova, violin
Boris Davidyuk, harpsichord | Lyudmila Frayonova, soprano