---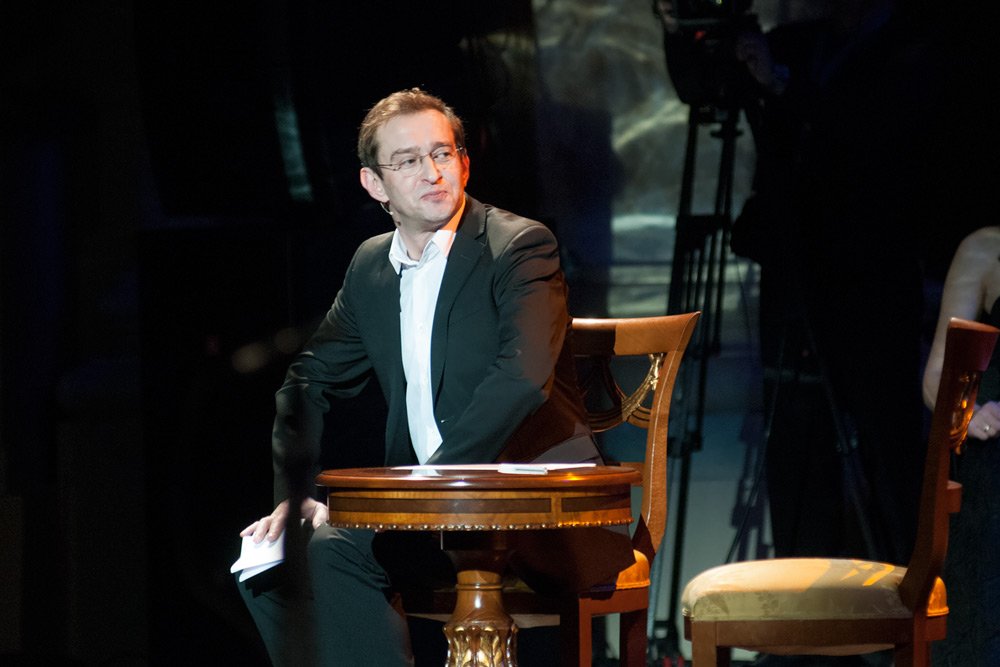 Running time:
90 minutes, no break
25 December 2018 Tuesday
19.00
Grand hall
19.00 Grand hall
"Eugene Onegin"
State Symphony Orchestra "Novaya Rossiya"
Artistic director & chief conductor – Yury Bashmet
Actors: Konstantin Khabenskiy and Olga Litvinova

Opera soloists:
Zhalya Ismailova, soprano
Karina Herunz, mezzo-soprano
Alexandra Saoulskaya-Shoulyatiyeva mezzo-soprano
Anastasiya Bibitcheva mezzo-soprano
Alexey Tatarintsev, tenor
Ilya Koutyukhin, baritone
Oleg Tsyboulko, bass
The project is directed by Ilya Ilyin

Four years ago Yury Bashmet, violist, conductor, and music director of the "Novaya Rossiya" orchestra, embarked on exploring the genre of musical drama based on famous operas. "The Queen of Spades's Passions", "Fantastic Carmen", "Eugen Onegin", starring opera singers as well and movie and theatre stars, were created by prominent theatre directors.

"The genre we work in is very important: that's the way we help people understand and appreciate opera", Yury Basmet says.

Only the most popular arias and melodies from the famous Tchaikovsky's opera are included in this "dense" – 1,5 hour long – version of "Eugene Onegin", conceived and carried out by the director, Ilya Ilyin. Though some original characters are omitted, but the narrators have greater role. This night the narrators be Konstantin Khabenskiy and Olga Litvinova.