---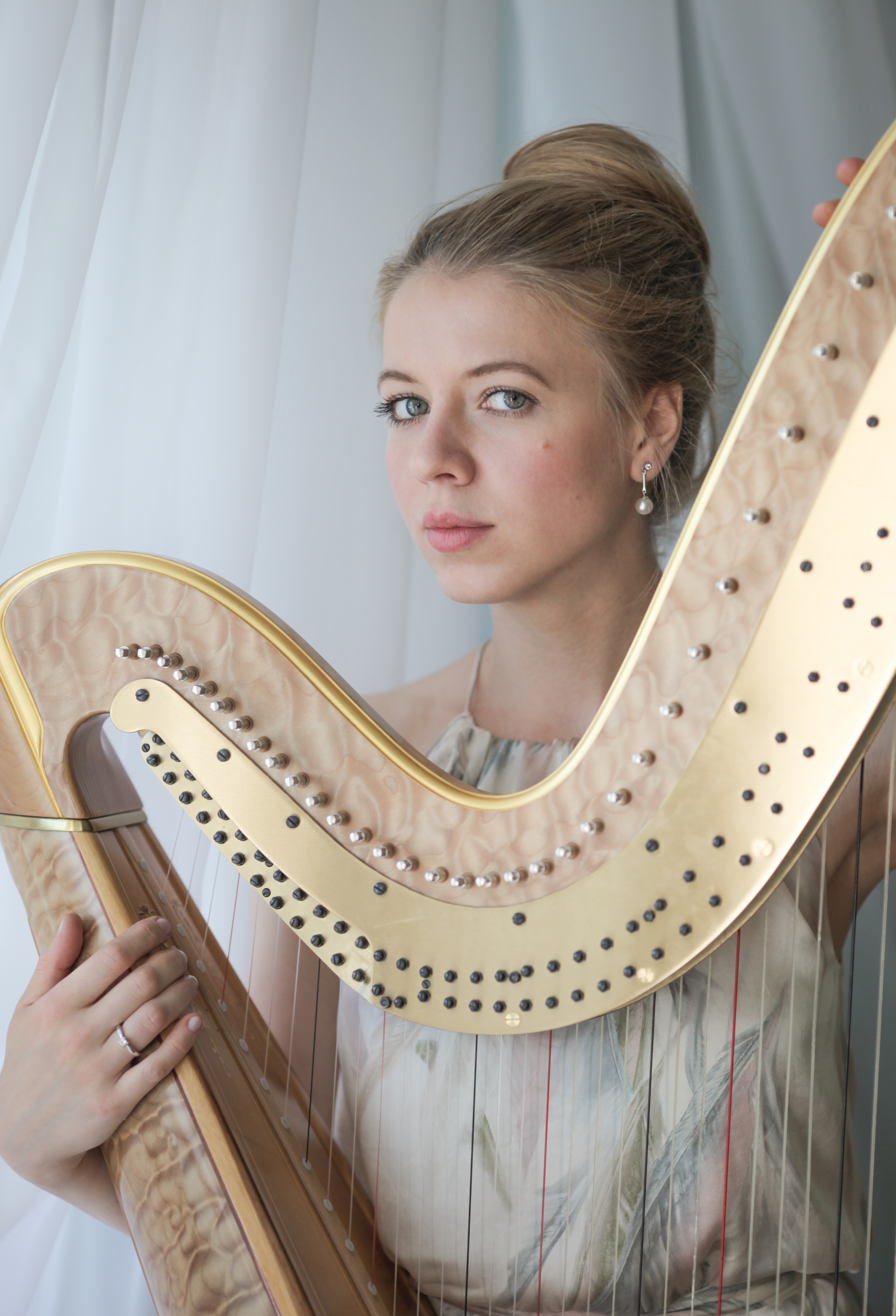 Рrogramme:

Debussy
The Girl with the Flaxen Hair
(arranged for harp and flute)
Jongen
Danse lente, op. 56b
Grandjany
Fantasie on a theme of Haydn
Tournier
Feerie
Salzedo
Etude "Vision"
Caplet
Divertissement à l'espagnole
Renié
Légende
Ravel
"Pavane pour une infante défunte" ("Pavane for a Dead Princess")
(arranged for viola and harp)
Debussy
Sonata for Flute, Viola and Harp

18 May 2019 Saturday
15.00
Chamber hall
15.00 Chamber hall
Harp in French salon. Lecture-concert of Oxana Sidiagina
Oxana Sidiagina, harp
Ivan Bushuev, flute
Irina Sopova, viola

This lecture sheds some light on the art of solo harp, its origin and development. We'll talk about the most prominent harp school, the five French composers-harpists and their famous pieces, and about the most popular trio with harp.